News about grants, gifts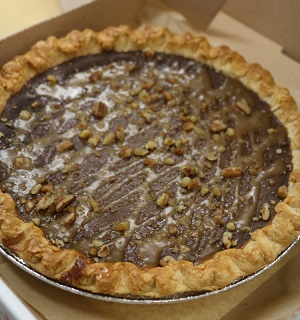 StepUp Ministry's Share the Pie event raised $32,994 for the organization.
The Durham Rescue Mission hosted its Annual Thanksgiving Community Dinner feeding homeless, hungry, and needy men, women, and children of the Triangle. This year the organization donated 1123 meals with the help of 501 volunteers.
The North Carolina Harm Reduction Coalition reported its 5000th drug overdose reversal using the opioid antagonist, naloxone, in community settings.
Firebirds Wood Fired Grill donated $750,000 in donations raised for Alex's Lemonade Stand Foundation.
United Way of Alamance County donated 6 cars as part of their annual Great Alamance Auto Giveaway program to those making improvements in the community.
News about people, groups
The Duke Chorale performed a free Christmas concert at the Durham Rescue Mission on December 2nd. This exciting event kicks off the holiday season for the clients and staff of the Mission.
YNPN Triangle held their final networking social of the year at the NC Museum of Art on December 2nd.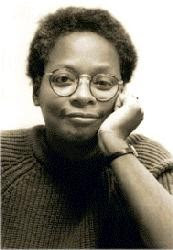 WomenNC president, Beth Dehghan, and Durham-based advocate for Cities for CEDAW Mandy Carter received the North Carolina Women United's Anne Mackie Award for a lifetime of advocacy for women.
Triangle Family Services' held their 14th annual Gingerbread Benefit Auction.
The United Arts Council of Raleigh & Wake County held its Holiday Open House on December 2nd.
Triad Health Project held it's 25th annual Winter Walk for AIDS and Ron Johnson 5k Run on December 4th.
Warren Haynes will join Habitat for Humanity Asheville supporters, volunteers, and homeowner families to celebrate the start of two new homes made possible by proceeds from last year's benefit concert on December 9th. To date, Warren Haynes Presents: The Christmas Jam has raised more than $2 million for Habitat.
Cherokee Preservation Foundation launched a new program called SPiN (Seeking Paths in Nature) which brings together Eastern Band of Cherokee Indians and Great Smoky Mountains National Park for the benefit of teaching children about Cherokee culture, history, the environment, plants, and animals of the Smoky Mountains.
Family Abuse Services of Alamance County name Lauren Berk as the Program Supervisor for the Lethality Assessment Program effective immediately.
News about opportunities, initiatives
The Mint Museum is holding a Saturday family workshop entitled "Magic Maya Animal Prints" on December 10th for ages 6-11 with an adult.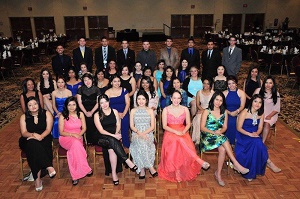 The Hispanic League Scholarship application is now open, the deadline is January 15th, 2017. The Hispanic League presented 42 scholarships in 2016.
The Durham Rescue Mission is in need of 10,000 new, unwrapped toys and games for the boys and girls attending the Durham Rescue Mission's Christmas Toy Give-away.
On December 9th, NC Coalition Against Domestic Violence will be holding a grant writing training in Clinton, NC.
Pinot's Palette of Apex is celebrating its grand opening with a paint and sip class on December 10, 50 percent of proceeds will benefit Big Brothers Big Sisters of the Triangle.
Local and regional top chefs will raise money for the Lucy Daniels Center at this year's Cooking for a Classic. The event will begin February 20th.
Natural Science Museum of North Carolina will hold An evening of humor with science comedian Brian Malow on December 29th.
---
If you are interested in having your organization's news announced in the next News Bits, please send announcements or press releases to news@philanthropyjournal.com.