News about grants, gifts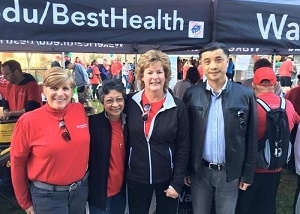 The American Heart Association's 2017 Winston-Salem Heart & Stroke Walk raised more than $500,000 on November 11th for heart disease and stroke research and prevention education.
Ronald McDonald House Charities of NC recently granted more than $64,000 to eight non-profit organizations that work to benefit children across the state of North Carolina.
The Durham Rescue Mission hosted their 43rd Annual Thanksgiving Community Dinner feeding 469 homeless, hungry, and needy men, women, and children of the Triangle.
The Community Foundation of Western North Carolina approved grants totaling $1,446,162 to nonprofits across the region. The awards were made in CFWNC's focus areas with $1.15 million in People in Need grants going to nonprofits serving economically-disadvantaged populations across the Foundation's 18-county service area.
First Tennessee made a $3 million investment in the lending arm of the NC Community Development Initiative, Initiative Capital. The North Carolina Community Development Initiative, Initiative Capital and their strategic partner the NC Housing Coalition are working to create thriving communities with opportunities for all through smart policy, sector leadership and strategic investment.
In celebration of #GivingTuesday on November 28th, Make-A-Wish Eastern North Carolina hosted an online fundraising campaign to grant the wish of a local teen battling a life-threatening medical condition.
Student Action with Farmworkers received a #GSKimpact Award for its work addressing critical community health challenges in the triangle region.
News about people, groups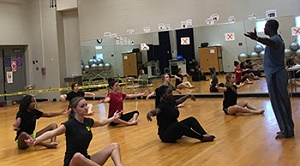 For the third year, United Arts will offer a series of master classes in the arts in area high schools. Thirteen Wake schools applied and were awarded a total of 17 master classes.
Curamericas Global held their 4th Annual Hops for Hope on Giving Tuesday at Big Boss Brewery in Raleigh.
Marbles Kids Museum opened Seedlings, a greenhouse exhibit where kids pretend to plant, tend and grow fruits and vegetables, sponsored by Blue Cross and Blue Shield of North Carolina.
The 2016-2017 North Carolina Secretary of State Charitable Solicitation Annual Report states that charities and nonprofits licensed by the State collected $39,760,159 during the 12-month period recorded last year.
Elior North America kicked off its participation in Taste of the NFL's Kick Hunger Challenge. The annual fundraising competition encourages fans from all 32 NFL markets to raise money for their favorite NFL team's local food bank.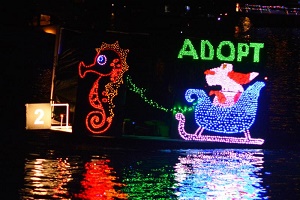 Mark and Leslie Armstrong of Hampstead won the People's Choice Award at the 34th annual North Carolina Holiday Flotilla event in Wrightsville Beach, using the holiday flotilla to promote animal adoption to more than 50,000 people on the parade route.
Pitt County Coalition Against Human Trafficking held a Coastal Carolina Christmas Arts, Crafts, & Gifts Show hosted by Craven County Fairgrounds on December 2nd in New Bern.
Share the Pie 2017 raised $76,156 to support the joint mission of StepUp Ministry and Alliance Medical Ministry to build stable families through access to employment and healthcare.
News about opportunities, initiatives
John W. Elliott's "Exterminati Sunt Mechanica" is on exhibit at the North Carolina Museum of Natural Sciences' Nature Art Gallery December 1st, 2017 through January 28th, 2018.
Triangle North Healthcare Foundation will hold a free workshop opportunity for grant writing professionals on January 10th in Oxford and February 7th in Louisburg.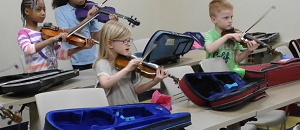 The Classics for Kids Foundation is offering grants to K-12 schools and nonprofit organizations to help purchase stringed instruments. The deadline to apply is December 31st.
Franklin County Community Foundation opened applications for small grants to teachers in Franklin County from its Education Fund. All public school teachers and support personnel in grades pre-K through 12 are eligible to apply for grants between $100 and $350 for classroom projects or enrichment programs.
The Alzheimer's Association – Western Carolina Chapter will host its Second Annual Memory Gala on March 10th, 2018 in Charlotte.
Triangle Artworks will hold Law + ArtWorks Workshop on Starting and Running a Business Workshop for Makers on December 8th.
Durham Area Volunteer Administrators will hold its last workshop for 2017, Work/Life Balance, December 14th at the Sarah P. Duke Gardens.
The next FIRG Seminar, Approach to Philanthropy in the Gordon and Betty Moore Foundation featuring Dr. Harvey Fineberg, will take place on December 6th at the Sanford School of Public Policy.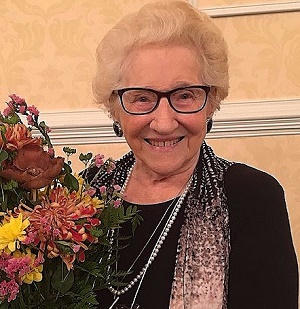 The WomenNC 9th Annual Local to Global Celebration, honoring Juanita Bryant, will be held at the N.C. State James B. Hunt Library on March 8th, 2018.
Apparo released "Simplicity: Nonprofits Transforming Charlotte through Technology," a white paper that explores how technology is enabling local nonprofits to execute their missions more efficiently and effectively with technology education, training, and affordable IT solutions.
The Durham Rescue Mission will hold a Christmas Tree Lighting Ceremony on December 4th, where homeless children residing at the Good Samaritan Inn with their mothers will celebrate the lighting of a 12' live Christmas tree.
---
If you are interested in having your organization's news announced in the next News Bits, please send announcements or press releases to news@philanthropyjournal.com.