News about grants, gifts
The member-funded State Employees' Credit Union (SECU) Foundation is supporting a new healthcare and human services initiative in Davidson County, providing a $1.5 million grant for the construction of the SECU Autism Clinic at ABC of NC.
Three Caldwell County organizations have received Google Community Grants from the Google Inc. Charitable Giving Fund at Tides Foundation: The Education Foundation Inc. of Caldwell County, The Foothills Community Workshop and The Patterson Science Center of Caldwell County Schools.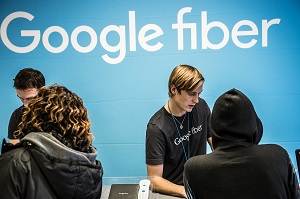 On Saturday, December 16, business and civic leaders joined Laurel Oaks residents to celebrate the launch of the first HUD ConnectHome community in Durham. This program, which works toward providing access and building digital skills in the community, includes free Google Fiber Internet, ongoing digital literacy training and support by The Kramden Institute , and no-cost refurbished computers from Triangle E-Cycling.
Trustees of The Duke Endowment have approved nearly $9 million in new grants to support organizations in North Carolina and South Carolina that are working to expand opportunities for vulnerable children.
The Golden LEAF Foundation awarded a $10 million grant to construct and equip a state-of-the-art Advanced Manufacturing Training Center at the Kingsboro Megasite, which will enable the creation of 800 jobs. Edgecombe Community College will own and operate the center.
The Foundation for a Healthy High Point approved $251,557 in grants to local organizations and non-profits as a part of their fall grant cycle. Approximately 80% of the awarded funds were for programs addressing behavioral health.
In 2017, SearStone distributed $290,500 in grants to 12 different charities that benefit Wake County residents. A joint committee comprised of SearStone residents and advisors from Lutheran Services Carolinas vetted the nonprofit organizations and decided which ones would receive grants. This year's contributions ranged from $6,000 to $60,000.
News about people, groups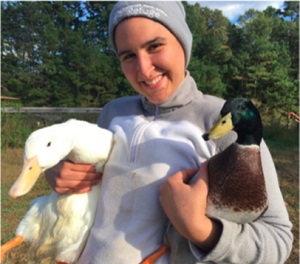 In 2017, the Piedmont Farm Animal Refuge welcomed twenty-seven new animals, including four ducks from Ohio whose lives were at risk. All of these animals are now safe and secure at the Refuge, which is home to over 100 animal residents.
The Blanchard Institute has earned The Joint Commission's Gold Seal of Approval for Behavioral Health Care Accreditation. To earn this accreditation, the Charlotte-based addiction treatment center underwent a rigorous two-day review of its facilities programming, policies and procedures, and leadership vision.
Shaun "Lucky" Corbett, owner and principal barber of Da Lucky Spot Barbershop in Charlotte, has received the Housing Opportunity Foundation's 2017 Humanitarian Award.
On Saturday, December 16th The Durham Rescue Mission's mothers and children will be attending Cary Ballet Company's Nutcracker Suite. After the performance, the mothers and children will be invited for a VIP experience with cast members, including photos, backstage tour and gifts.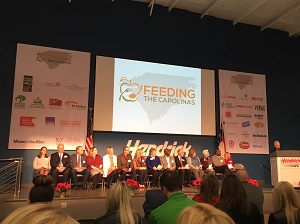 Representatives from all ten North and South Carolina food banks gathered at Hendrick Motorsports in Charlotte on Friday, December 15th to launch Feeding the Carolinas, a new alliance with a mission to "engage, educate and unite to achieve food security for all in the Carolinas."
For the third year in a row, The Human Rights Campaign gave the City of Greensboro the highest score in its Municipal Equality Index (MEI) among all cities in North Carolina and South Carolina. The MEI examines the laws, policies and services of municipalities and rates them on the basis of their inclusivity of LGBTQ people who live and work in the city.
News about opportunities, initiatives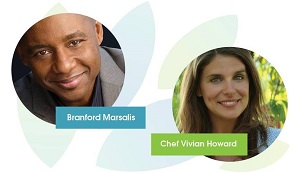 On Saturday, February 17th at The Umstead Resort and Spa, Kidznotes will host their "Grow" Gala Event, featuring a live performance by jazz legend and three-time Grammy Award winner Branford Marsalis and a locally inspired meal envisioned and created by North Carolina's own James Beard Award-winning Chef Vivian Howard.
The town of Havelock has launched a syringe exchange program administered by local firefighters and EMS providers. This program, the first of its kind, was developed in cooperation with the NC Harm Reduction Coalition, who donated needle kits for the exchange.
Registration is now open for the 2018 NC WAVE (Working Against Violence for Everyone) Summit. The summit will be a chance for students and strong non-student allies from colleges and universities across North Carolina to learn from what others are doing to prevent sexual violence and intimate partner violence on their campuses. Registration is free but required for event attendance.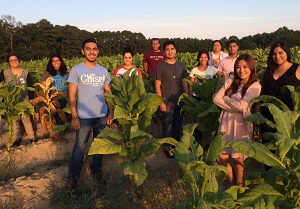 Student Action with Farmworkers (SAF) is now recruiting bilingual college students for their 10-week Into the Fields Internship and 5-month Fellowship. SAF interns & fellows come from diverse backgrounds and about half are from farmworker families. The application deadline is February 3rd, 2018.
Danville Regional Foundation will host an open house on December 27th for college students to learn about the paid internship program. The event will include former interns and program managers available to answer questions about the 10-week paid opportunity to make a difference in the Dan River Region.
---
If you are interested in having your organization's news announced in the next News Bits, please send announcements or press releases to news@philanthropyjournal.com.