News about grants, gifts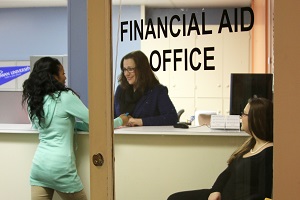 The Capital Bank Foundation has awarded grants to six North Carolina nonprofits totaling $230,000, including a generous $75,000 grant to refresh an imaginative, play-based financial literacy exhibit at Marbles Kids Museum in Downtown Raleigh.
MDC received a $75,000 grant from JPMorgan Chase & Co. in support of their Network for Southern Economic Mobility, a group of Southern communities committed to increasing upward economic mobility for youth and young adults in the lowest income brackets.
Chowan University is anticipating a projected $1 million increase in Chowan-funded financial aid beginning fall 2019. This is on top of the over $17 million Chowan University awards annually, in addition to state and federal funds.
Duke University has received a $7 million grant to establish four professorships to bolster faculty excellence in research and teaching at The Fuqua School of Business.
Teachers from Title I schools across the state received $172,000 in Aquarium Scholars grants this year to remove those barriers and bring a love of the ocean to students who otherwise might not get that experience.
News about people, groups
MerleFest returns to the campus of Wilkes Community College in Wilkesboro in the foothills of the Blue Ridge Mountains, April 25 through 28.
In the wake of Hurricanes Florence and Michael, Butterball donated more than 90,000 lbs of turkey and chicken to help people who had lost everything restock their homes.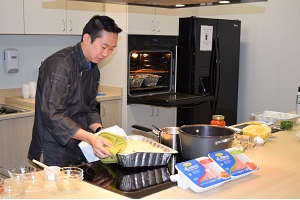 The Alzheimer's Association – Western Carolina Chapter will host the "Know the 10 Signs: Early Detection Matters" workshop on January 10. The program will take place from 6:30 to 8:00 PM at St. Gabriel Catholic Church located at 3016 Providence Road in Charlotte.
MeckEd has appointed Janeen Bryant, Facilitate Movement; Josh Dobeck, Turner Construction; Kathleen H. Dryden, Bank of America; John McKeever, PwC; and student liaison Khamiah Alderman, a senior at Vance High School to their Board of Directors.
The Duke Chorale performed a free Christmas concert at the Durham Rescue Mission on December 7th.
Triangle Community Foundation has added new members to its Board of Directors. The members are M. Chris DeVita, Michael Goodmon, Phil Lambert, and Luis Pastor.
News about opportunities, initiatives
Durham's Partnership for Children (the Partnership), a Smart Start Initiative, has contributed 33,450 books to children in the Durham community as part of the Dolly Parton Imagination Library since March of 2018.
With the holidays just around the corner and another year of real estate sales behind them, more than 400 Realtors® gathered Friday at the Crowne Plaza Charlotte Executive Park for the Charlotte Regional Realtor® Association/Carolina Multiple Listing Services, Inc. 2018 Holiday Awards Luncheon & Annual Meeting. Members participated in the Housing Opportunity Foundation's annual silent auction, which raises funds to help support local unmet housing needs, and also paid tribute to outstanding real estate industry leaders and association volunteers. Attendees also donated hundreds of unwrapped toys to the Isabella Santos Foundation.
---
If you are interested in having your organization's news announced in the next News Bits, please send announcements or press releases to news@philanthropyjournal.com.