News about grants, gifts
The Islamic Scholarship Fund (ISF) awarded two first-place and two second-place ISF Film Grants, totaling $35,000, for the year 2016.
RGK Foundation awarded their final grant of $750,000 to the RGK Center for Philanthropy and Community Service at The University of Texas at Austin's LBJ School of Public Affairs.
Three winners of the 2016 Roslyn S. Jaffe Awards, hosted by the ascena foundation of the ascena retail group, inc., will receive financial grants to support areas of health, education, and social reform and esteem in communities. The awardees are: Vanessa Garrison and Morgan Dixon, founders of GirlTrek and $100,00 Grand Prize Recipient; Lara Medel, executive director of The Mosaic Project and $25,000 Grant Recipient; and Shira Greenberg, founder and artistic director of Keshet Dance and $25,000 Grant Recipient.
The CDC Foundation received a $1 million donation from Pfizer and the Pfizer Foundation to support efforts of Zika response.
The VWR Foundation distributed 13 grants totaling over $115,000 during its October meeting to support organizations and programs that are in alignment with its three strategic priorities: research, health and well-being, and science education.
TeamHealth will contribute $25,000 to Miracle Flights, a charity that provides free commercial airline tickets so children and their families can obtain special medical care.
Baltimore-based law firm Ober|Kaler has awarded its Community Grants totaling $35,000 in grants to Heart's Place Services, Homeless Children's Playtime Project, and Living Classrooms Foundation.
Global Impact has received a grant from the Bill & Melinda Gates Foundation to further expand awareness and development of Growfund.
The New York Academy of Medicine received a grant award from the Robert Wood Johnson Foundation to support the evaluation of the Claremont Healthy Village Initiative.
News about people, groups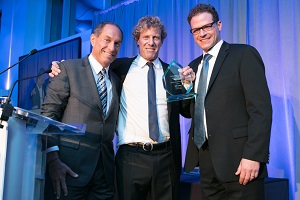 Billy4Kids founder and CEO of iPark Billy Lerner was very honored and humbled to have been awarded the Children's Humanitarian Award at last week's Annual Gala hosted by the Children's Tumor Foundation
On October 27th, A Leg To Stand On partnered with the Hedge Fund Association to host Rocktoberfest at the Hard Rock Cafe in New York City, New York.
The HealthWell Foundation launched a new fund to provide financial assistance to individuals living with breast cancer. The fund will provide up to $15,000 in copayment and premium assistance to eligible Medicare patients.
Astellas USA Foundation named Moyra Knight as president.
The Haiti Development Institute, an initiative of The Boston Foundation, announced a three-fold response to the devastation caused by Hurricane Matthew.
The board of trustees of RGK Foundation are creating of two new foundations, the Kozmetsky Family Foundation and Reissa Foundation, which will receive equal distribution of all assets from the endowment.
The Community Chest hosted a workshop, "Improving Networking Skills and Enhancing Interagency Relationships, on November 1st, in Dumont, New Jersey.
Philanthropy Southwest released a new study—2016 Giving Study: An Overview of Grantmaking by Private and Community Foundations in the Southwest— during its annual conference in Colorado Springs, Colorado which shows that the philanthropic sector of the southwest region of the United States continues to grow in foundation creation and charitable giving.
Land Trust Alliance hosted its Rally 2016: The National Land Conservation Conference from October 28th-30th, in Minneapolis, Minnesota.
Global Health Council named Loyce Pace as the organization's new executive director.
A new study of The Wallace Foundation's Principal Pipeline Initiative shows that after four years, six urban school districts made significant progress in building effective principal pipelines and notes the benefits of the pipeline to novice school principals.
The Chicago Charity Challenge was The People's Choice Award winner of the 15th Annual Chicago Innovation Awards because of the impact of its annual citywide competition that rewards businesses and their employees for giving to nonprofits of Chicago.
Southern California Olympians and Paralympians Olympic alumni group moved its base of operations to the headquarters of the LA84 Foundation and will collaborate with the foundation to promote Olympic values and heritage.
The National Audubon Society appointed Sarah Greenberger as Vice President for Conservation; Greenberger will oversee Audubon's national policy team and coordinate Washington-based strategies for the conservation organization.
Legal Services of the Hudson Valley held a Pro Bono celebration on October 26th as part of National Pro Bono week and honored eight attorneys and one paralegal for their assistance to clients filing for bankruptcy, as well as welcomed almost 70 others to the White Plains headquarters.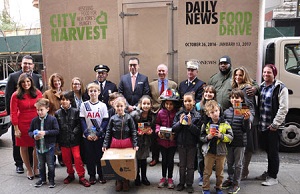 On October 26th, City Harvest hosted the 34th annual Daily News Food Drive. Through January 13th, City Harvest will collect one million pounds of non-perishable food to keep shelves stocked at 500 soup kitchens, food pantries and other community food programs across the city.
The American Institutes for Research released an independent evaluation of the $45 million investment over six years from the Jim Joseph Foundation to Hebrew Union College-Jewish Institute of Religion, The Jewish Theological Seminary, and Yeshiva University. The investment, known collectively as the Education Initiative, has supported increased institutional collaboration and improved marketing to prospective students.
On Monday, October 31st, The Wild Animal Sanctuary celebrated a ribbon-cutting ceremony, breaking a world record, and releasing a world premiere video for its Grand Opening event.
News about opportunities, initiatives
Pacific Software Publishing, Inc. will celebrate its 30th year in business covering all expenses for a golf tournament fundraising event hosted by its non-profit organization PSP Children's Foundation in partnership with UW Foster School of Business. The event will take place on Monday, August 21st.
On November 15th, FedEx will fly real Christmas Trees to overseas bases in support of the Christmas SPIRIT Foundation's Trees for Troops program.
To honor World Orphans Day on November 14th, the Miracle Foundation will launch a new campaign, called Orange is for Orphans, that is designed to raise awareness of the 153 million orphan children in the world and empower people to make miracles for them.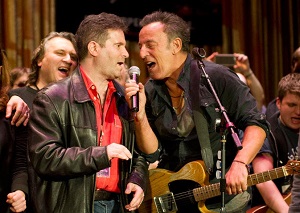 Light of Day Foundation will host Light of Day Winterfest 2017 from January 6th-16th, 2017, to continue the global battle against Parkinson's Disease.
Red Paw Emergency Relief Team will accept donations online to reach its goal of $500 to cover the costs of Foxy's pneumonia treatments at Mount Laurel Animal Hospital.
The Detroit Friendship House well collect Thanksgiving food items until November 18th, in order to help families in Hamtramck, Michigan.
The USAA Educational Foundation and the Texas A&M University Financial Planning Program partnered to launch a first-of-its-kind financial readiness program designed to help future military leaders make sound financial decisions and prepare them to counsel others about financial decisions.
HomeAid America will spend the entire month of November holding events and activities as part of an initiative, HomeAid's Homelessness Awareness Month, to highlight and help end hunger and homelessness in this country.
Global Impact will celebrating its 60th anniversary by introducing the Impact Award. This award recognizes excellence in nonprofit board engagement among Global Impact's Charity Alliance of nearly 130 international nonprofit organizations.
The American Academy in Rome will honor artist Laurie Anderson and celebrate its 2016 Rome Prize Fellows on November 10th at The Morgan Library & Museum.
---
If you are interested in having your organization's news announced in the next News Bits, please send announcements or press releases to news@philanthropyjournal.com.