News about grants, gifts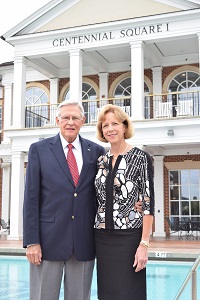 Triangle North Healthcare Foundation awarded over $200,000 in grants to local nonprofit and governmental organizations to commemorate its fourth round of grantmaking.
High Point University (HPU) received a major gift from Dr. Michael and Susan Samuel, in recognition of their support, HPU will name the Samuel Commons at Centennial Square I in their honor.
Goodwill Community Foundation donated $100,000 to North Carolina Baptist Men/Baptists on Mission, a ministry of the Baptist State Convention of North Carolina for disaster relief and recovery efforts for those in eastern North Carolina devastated by Hurricane Matthew.
Golden LEAF will donate $1 million to the NC Rural Economic Development Center and $1 million to the Carolina Small Business Development Fund to provide emergency bridge loans to small businesses and farms affected by Hurricane Matthew.
The Durham Arts Council named their 2016-2017 Season Grant Recipients. Recipients include: African American Dance Ensemble, Durham Regional Theatre, Kidznotes and Triangle ArtWorks.
News about people, groups
United Arts Council of Raleigh and Wake County hosted the 12th Annual— Guess Who's Coming to Dinner? The Art of Celebration— on November 5th, in Raleigh.
Keep Durham Beautiful, Inc. hosted the Halloween Tree Banding event to protect trees from Cankerworms on October 31st, in Durham.
The Lucy Daniels Center hosted Expressions VI: A Celebration of Food and Art which honored the work of Master Potter Ben Owen III and other chefs and artists; proceeds from the event benefit the foundation's goal of nurturing and supporting families.
Student Action with Farmworkers hosted its Fellows Final Celebration on October 28th, in Durham, to celebrate the hard work of the 2016 Sowing Seeds for Change Fellows.
On November 1st, Eastern North Carolina Stop Human Trafficking Now hosted a webinar,"Out of Isolation: The Role of Healing Community in the Battle Against Pornography."
Durham's Partnership for Children held its Annual Board Meeting on October 20th, and elected Karen O'Mansky as Chair of the Board, Cathy Collie as Vice Chair of the Board, Ilene Britt as Secretary of the Board, and Queron Smith as Treasurer of the Board, in addition to adding three other new board members.
The Emily K Center launched Game Plan: College to help students at any Durham high school with their college aspirations.
Gideon Adams accepted the position of Vice President of Community Health and Engagement at the Food Bank of Central & Eastern North Carolina.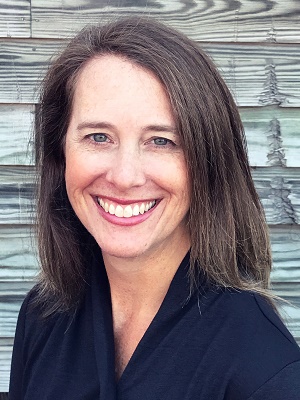 Kristy Arey was named executive director of the Lee County Partnership for Children after serving four years as the nonprofit organization's outreach coordinator.
On November 4th, a new exhibit, The First Gulf War: The War to Free Kuwait, opened at the North Carolina Museum of History.
The Mint Museum hosted the CineMINT: Latin Film Series on November 2nd, at The Mint Museum Randolph.
The Children's Home Society of North Carolina launched The Promise of Family campaign to raise money and increase the number of completed adoptions, as well as increase the size of its enhanced foster care to permanency program.
International House hosted a successful 28th Annual Gala, Bella ITALIA, on October 15th at the Hilton Charlotte Center City, featuring dancing, food, opera, auctions, and entertainment; funds raised benefited International House's legal, educational and cultural programs.
Bobby Guthrie joined the North Carolina Sports Hall of Fame as associate executive director.
On October 3rd, Triangle Family Services was inducted into the Raleigh Hall of Fame.
Six-time Olympian, Phillip Dutton along with two-time Olympian Boyd Martin hosted North Carolina's first Masterclass on November 4th, at Portofino Equestrian Center in Clayton. Proceeds benefited the Boys & Girls Clubs of Johnston County.
News about opportunities, initiatives
Dress for Success Triangle NC, in partnership with the USO of North Carolina and Hire Heroes USA, will host a two-day career transition workshop for female troops and military spouses Monday and Tuesday, November 7th and 8th at the Dress for Success Triangle Raleigh office.
Triangle Nonprofit Communicators will host a luncheon with United Arts Council of Raleigh and Wake County—Amplifying Year-End Fundraising Campaigns—On November 15th, in Raleigh.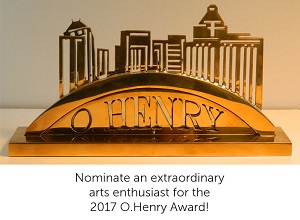 ArtsGreensboro and The Greensboro Partnership will accept nominations for the 2017 O. Henry Award until November 17th.
ArtsGreensboro will accept applications for the 2017 Regional Artist Grant Program through November 15th.
On November 14th, Say Yes Guilford will host the first meeting of its Community Leadership Council in Jamestown.
The Leadership Triangle Awards Gala, presented by The Carolina Hurricanes, will be held on December 7th, in Durham.
Servants with a Heart will be partnering with Kiddie Academy Charlotte-Blakeney this Saturday, November 5th to pack 50,000 meals. This is an opportunity for Charlotte residents to connect and serve together as more volunteers are needed.
AFP Triangle North Carolina Chapter will host a webinar, "Building a Holistic Approach to Grant Seeking," presented by Cynthia M. Adams, on November 10th, in Greensboro.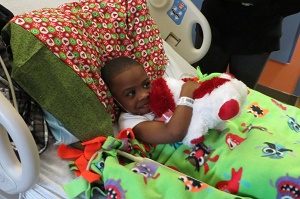 The Community Blood Center of the Carolinas launched its 12th Annual Puppies for Patients Program, donors who give blood during November and December sign a gift tag to be attached to a stuffed animal puppy for children in area hospitals and care facilities.
The North Carolina Symphony in collaboration with the North Carolina Museum of Natural Sciences will host, The Planets: LIVE!, a performance of music from Gustav Holst's famous symphonic suite The Planets combined with stunning images from NASA missions on November 18th and 19th in Raleigh's Meymandi Concert Hall.
Organizing Against Racism for the Racial Equity Institute will host the "Groundwater Presentation & Durm Talks Community Forum," on November 12th, at St. Luke's Episcopal Church, Durham.
The Orange County Arts Commission 2016 Fall Grant Cycle is now, artists, schools, nonprofit organizations and other groups are encouraged to apply.
---
If you are interested in having your organization's news announced in the next News Bits, please send announcements or press releases to news@philanthropyjournal.com.