News about grants, gifts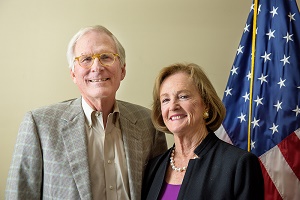 High Point University (HPU) received a $1 million philanthropic gift from Rob and Susan Culp and their family for the future Culp Planetarium on the HPU's campus.
On #GivingTuesday, Facebook and The Bill & Melinda Gates Foundation will be matching up to $2 million of funds raised for U.S. nonprofits through Facebook's charitable giving tools.
The Enterprise Rent-A-Car Foundation renewed its initial three-year, $3 million commitment to the Fisher House Foundation with a second three-year, $3 million donation. Each year, $750,000 will be earmarked for the Heroes' Legacy Scholarship program.
The Clooney Foundation for Justice, gave a $1 million gift to The Sentry to kick off its "Making War Criminals Pay" fundraising campaign.
The Jewish Institute for National Security of America received a $1 million grant from the Gettler Family Foundation in Cincinnati, Ohio to fund the Benjamin Gettler Annual International Policy Trip.
The City of Miami selected The Motivational Edge (ME) as the 501(c)(3) youth development agency to receive $130,000, allowing under-resourced youth at 13 Miami-Dade County public schools to experience ME's Arts-Based Youth Development Programs.
InnovaCare, Inc. has raised more than $4 million in the last three weeks through charity events like its Starry Night Masquerade to support ongoing hurricane relief efforts in Puerto Rico.
The Aetna Foundation donated more than $2 million in grants to 25 nonprofit organizations across the U.S. as part of its Cultivating Healthy Communities initiative.
Enterprise-Rent-A-Car is teaming up with Progressive Insurance, the National Auto Body Council (NABC), and multiple other military-friendly organizations for the fifth annual Keys to Progress program, which is donating 115 refurbished vehicles to military members and their families. Since its inception in 2013, the program has donated more than 500 vehicles to veterans.
News about people, groups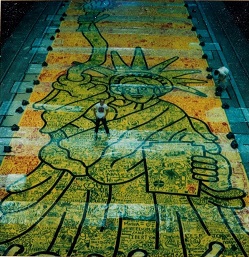 Hudson Yards hosted a rare four-day display of Keith Haring's "CityKids Speak on Liberty" banner on Manhattan's West Side from November 2nd-5th.
The Contemporary Jewish Museum in San Francisco recently appointed Elliot Felson, co-chair of the organization's Committee on Trustees, to serve as chair of its Board of Trustees.
The Center for Resource Solutions presented the 17th annual Leadership in Green Power Education Award to RE-volv for its innovative and effective Solar Ambassador Program at the Renewable Energy Markets 2017 conference in New York City.
Border Angels held its annual awards dinner on November 4th, showcasing the work it has done over the past year and featuring honorees Michael Pancer, Esq., Former Los Angeles Mayor Antonio Villaraigosa, and Mexican Ambassador Geronimo Gutierrez.
The Call of Duty Endowment awarded the Seal of Distinction Award to three veteran serving organizations providing employment transition programs and mentorship: Goodwill Southern California, Goodwill of the Olympics and Rainier Region, and NextOp, Inc.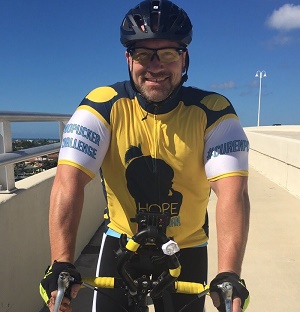 Registered Nurse and avid cyclist Sean Griffith biked across the state of Florida November 1st-4th to raise funds and awareness for Niemann-Pick Type C (NPC), stopping at one hospital each day to talk about NPC, share Marian McGlocklin's story, and challenge hospital staff to the NoPuckerChallenge.
The Tiger Woods Foundation and Discovery Education hosted a new Virtual Field Trip, Career Connections: Transforming Passion into Purpose at Facebook, on October 31st as part of TGR EDU: Explore.
Thousands of faith activists across the country showed their support for the Dream Act throughout the Pray with Dreamers Week of Action, October 29th- November 4th.
The Jacobs Center for Neighborhood Innovation selected three trustees, Laila Aziz, Elizabeth Bustos, and Michael Brunker, representing Southeastern San Diego to serve on its Board of Directors.
News about opportunities, initiatives
MerleFest, presented by Window World, is now accepting applications through January 15th from vendors and retail merchants for The Shoppes at MerleFest, as well as artisans and craftsmen who wish to be featured in the Heritage Crafts tent.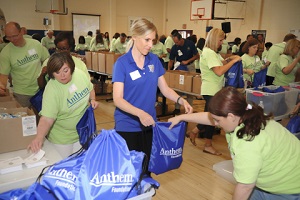 Anthem associates and Lions Clubs across the country are uniting to support local communities' health and wellness through Anthem Volunteer Days, the company's third annual season of service.
The Robert Wood Johnson Foundation is accepting proposals through December 21st for ideas that address social isolation and promote positive, healthy connections. This new grant opportunity offers a total of $2.5 million in funding.
PEAK Grantmaking and Technology Affinity Group sponsored Idealware's new report, Consumers Guide to Integrated Systems for Community Foundations, to help nonprofits evaluate the technology available to them.
Registration is open for Evergreen Packaging and KidsGardening.org's fourth annual national Carton 2 Garden Contest where schools can enter to win one of 14 prizes, with a grand prize valued at $5,000.
Enterprise will team up with Progressive Insurance, the National Auto Body Council, and multiple other military-friendly organizations for the fifth annual Keys to Progress Program to donate 115 refurbished vehicles to military members and their families on November 9th.
Whatcom Literacy Council will host a potluck to celebrate the achievements of its learners and volunteers on November 16th at Bellingham Technical College in Washington.
The Hereditary Disease Foundation will present the 2017 Leslie Gehry Brenner Prize for Innovation in Science at its 50th Anniversary Symposium and Gala on November 6th at the Metropolitan Club in New York City.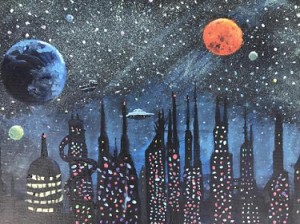 The Space Foundation is accepting artwork for its 2018 International Student Art Contest through November 17th; all artwork must be submitted electronically by a teacher, parent or legal guardian, 18 years or older, at Art.SpaceFoundation.org.
On November 13th, the Astraea Lesbian Foundation for Justice will host its annual gala at the Angel Orensanz Foundation for the Arts in New York City to celebrate its 40th anniversary.
Alliance for Justice will honor Ambassador William vanden Heuvel at its annual Champions for Justice dinner in New York on November 29th.
POLISHED by Dr. Lancer, the new men's skincare line from entrepreneur Ryan Seacrest and dermatologist Dr. Harold Lancer,will participate in the Movember Foundation's annual Movember campaign to raise vital funds and awareness for men's health.
---
If you are interested in having your organization's news announced in the next News Bits, please send announcements or press releases to news@philanthropyjournal.com.