News about grants, gifts
The John D. and Catherine T. MacArthur Foundation awarded an additional $22 million in grants through its Safety and Justice Challenge. The new funding will support 12 new cities and counties working to reduce incarceration and 13 sites.
Rush University Medical Center received a $5 million donation from Chicago philanthropists Robert and Emily King that will accelerate blood cancer immunotherapy research and the development of new treatment options.
The Alzheimer's Association is awarding $1 million each to six international researchers for the Part the Cloud to RESCUE (REverse, reStore, Cease and UndErstand) Brain Cell Degeneration in Alzheimer's disease program.
The San Diego Foundation has announced that San Diegans granted $67 million to nonprofit organizations in fiscal year 2018.
Ascend Foundation continues to raise funds and bring visibility to the needs of Houston's Asian community residents that were impacted by Hurricane Harvey. Ascend's Houston Chapter showcased and presented funds to Rebuilding Together Houston and The Alliance at the Inspiring Across Generations Conference on October 27th.
roundCorner announces that Maddie's Fund® has transformed its grants processes with roundCorner's foundationConnect, which enables grantmakers to streamline end-to-end grants processes with a single platform for grant applications, budgeting, payments, reporting and more.
The Eisner Foundation announced that Marc Freedman and the organization he leads, Encore.org, will win this year's $100,000 Eisner Prize for Intergenerational Excellence.
AltaMed Health Services received a four-year, multimillion dollar grant to implement a comprehensive nurse training and residency program in partnership with California State University, Los Angeles' nursing school and Children's Hospital of Los Angeles.
The Getty Research Institute has been awarded a grant through the Save America's Treasures program to process and preserve 11 archives in the GRI's collections related to the Woman's Building.
Pilot Flying J is celebrating its 60th anniversary this month by donating $2 million in honor of its history of giving back and commitment to fueling life's journeys into the future.
Super 8® by Wyndham announced it will auction to the public its critically-acclaimed, one-of-a-kind hotel-inspired concept car ROADM8 and additional Super 8-themed items, with 100 percent of the auction sales benefiting the Fisher House Foundation.
Basketball legend Michael Jordan is making a multimillion-dollar investment in Friends of the Children.
News about people, groups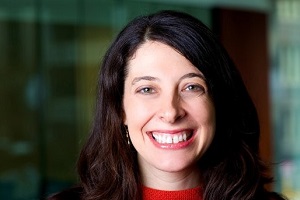 Cradles to Crayons named Shoshana Buchholz-Miller as the executive director of their Chicago operations. Buchholz-Miller will join the team December 3rd.
Virtual Enterprises International named Maureen Gillan-Myer and and Fukiko Ogisu to their board of directors. Gillan-Myer is the Chief Human Resources Officer at HSBC Bank USA. Ogisu is the executive vice president and Chief People Officer at Viacom.
National Charity League, Inc. (NCL) donated a total 2,355,970 volunteer hours during the 2017-2018 school year. These hours were contributed by all 70,000 Members of NCL to national and local charities across the United States.
The Daniel Jordan Fiddle Foundation (DJFF) has established a new $100,000 endowment fund at Arizona State University, adding to DJFF's existing endowed program initiatives at Rutgers University, Yale University, Brown University and the University of Miami.
The Berggruen Prize Jury selected Martha C. Nussbaum as the winner of the 2018 Berggruen Prize for Philosophy & Culture. The $1 million award is given annually to thinkers whose ideas have profoundly shaped human self-understanding and advancement in a rapidly changing world.
Developmental Disabilities Institute (DDI) appointed Jean Smith as their Director of Development. Smith brings nearly twenty years of domestic and international nonprofit experience to her new role of leading DDI's fundraising efforts.
Global Teen Challenge pledged support for the Senate Amendment to H.R. 6, the Opioid Crisis Response Act of 2018. GTC Board Member, Ed DeShields, joined twenty other national and global business leaders at the White House to commit their expertise and organizational resources to help curb the opioid crisis.
The City of Akron has chosen the date, November 22 (Thanksgiving Day!) as the deadline that residents of Tent City must vacate their community. In show of support for these homeless people, during this time of compassion and giving. Artist, Loren Naji is hosting a public hotdog (veggie dogs also available) cookout, optional overnight camping and coffee with donuts the next morning.
Marnita's Table is actively funding Rapid Response Teams to help defuse conflict in crisis situations, under the Intentional Social Interaction (IZI) model.
New Hampshire State Representative Tim Josephson (D-Canaan) has joined forces with The STEM Future Foundation to bring access to high-quality STEM (Science, Technology, Engineering & Math) academic youth programs to rural New Hampshire.
Team Celebrate, a California-based nonprofit that provides an opportunity for youth philanthropists to change the world, one foster kid's birthday at a time, has expanded to operate in all fifty states.
Amazon launched the Amazon Future Engineer program (AFE). The comprehensive childhood-to-career program was created to inspire, educate and train disadvantaged youth to pursue careers in computer science. Read the official announcement here.
Fidelity Charitable released a study exploring how the giving habits and priorities experienced during one's childhood affect how a person gives back as an adult, as well as how giving traditions influence a family's dynamic, including happiness.
A Leg to Stand On raised nearly $1 million during its Rocktober fests in New York, London, and Chicago.
News about opportunities, initiatives
The Tourette Association of America is now accepting applications for its 2018/2019 Young Investigator Award from post-doctoral fellows and independent clinical/research faculty members. To apply, click here.
The Matera Imagined/Matera Immaginata exhibition, featuring works by some of the most celebrated photographers of their time, including Henri Cartier-Bresson, Esther Bubley, Luigi Ghirri, Emmet Gowin, David Seymour, and Carrie Mae Weems, opens November 13th. Organized by the American Academy in Rome and presented in the US by the Italian Cultural Institute, this experience presents a new narrative about Matera's ancient heritage.
Student Action With Farmworkers is now accepting applications for their Into the Fields Summer Program. Read more and apply here!
Wilshire Phoenix has entered a $500 million statutory trust partnership with Coinbase Custody, the most secure crypto storage solution created by the world's leading platform for cryptocurrencies.
Smithfield Foods, Inc. is the first food company to participate in a new program with Environmental Defense Fund and Roeslein Alternative Energy to restore key prairie habitat for monarch butterflies, as described in this video.
TheDream.US has opened its new round of scholarship applications for the 2019-2020 academic year (learn more and how to apply here).
BIOLASE Inc., TeamSmile and the Los Angeles Chargers will jointly host a series of dental care events. The first event will take place on Tuesday, November 6th from 9:00 AM to 3:00 PM PT at the StubHub Center in Carson, Calif.
NewsMatch launched in newsrooms across the country and online at newsmatch.org. The campaign doubles donations to 155 nonprofit newsrooms in nearly every state across the country, running through Dec. 31, 2018.
---
If you are interested in having your organization's news announced in the next News Bits, please send announcements or press releases to news@philanthropyjournal.com.