News about grants, gifts
The EILEEN FISHER Business Grant Program has awarded five women-owned businesses in the 11th annual grant cycle.  Each company will be awarded $18,500 and participate in a three-day shared learning experience this spring.
Bank of the West awards its sixth annual Philanthropy Awards, awarding $100,000 grants to Barrio Logan College Institute and Lava Mae for the Community Impact Award and Innovation Award, respectively. Through these awards, Bank of the West demonstrates its commitment to the community and honors organizations that are making strides to improve the quality of life for individuals and families.
NobleHour has announced a million-dollar 'NobleCause' grant competition, running through December 5. More than 100 community improvement grants will recognize the good works of high schools, school districts, higher ed institutions, and non-profits across the country, in an effort to inspire groups to keep meeting and exceeding the norms of volunteerism.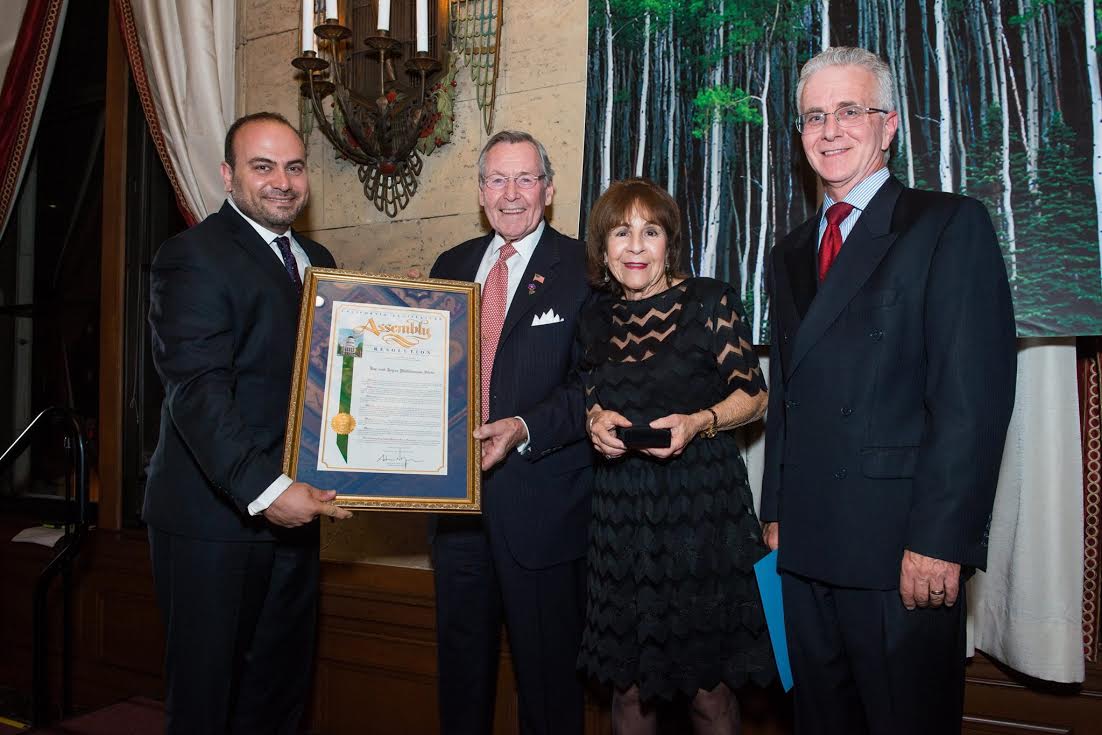 The Lark Musical Society raised approximately $200,000 at its annual fundraising dinner honoring philanthropists Joe and Joyce Philibosian Stein. Lark is gathering funds to convert a 4,000 sq. ft. building into the Armenian Cultural Museum where Armenian culture and history, heritage, and the arts will be celebrated. The goal is to raise $2.5 million to make the museum a reality.
Services for the UnderServed has been awarded a $1.2 million three-year grant by the Substance Abuse and Mental Health Services Administration.
ASMBA STAR Foundation and Nashville's Independent Radio Station, Lightning 100, partnered on Veterans Day, for "Salute to Vets," a radiothon to honor those who have served in the U.S. Armed Services. The radiothon raised more than $33K for the ASMBA STAR Foundation, a Nashville-based non-profit organization that provides grants and raises money to improve the quality of life for all military personnel.
News about people, groups
The Vera Institute of Justice has published five first-in-kind guides to help a range of victim service and disability organizations track their progress towards addressing violence against people with disabilities. Measuring Capacity to Serve Survivors with Disabilities, guides these organizations on how to addresses barriers in a cost-effective way that uses data and resources that they already have access to.
In partnership with the Ross County Humane Society, Petland Chillicothe hosted an adoption event as part of their national Adopt-A-Pet program on Saturday, November 14th. This partnership is a collaborative relationship with the sole goal of finding forever homes for homeless pets in Ross County.
The Hub Theatre opens season 8 with the WISH LIST, directed by Kelsey Mesa. Performance dates are December 11th to 20th.
For the 8th year, Cincy Kids 4 Kids brought a Thanksgiving meal, gifts and games to patients at Shriners Hospitals for Children on November 23rd.
Donna Karan & Parsons School of Design kicked off the holiday season with a cocktail party at Urban Zen. The celebration, Urban Zen's Third Annual Soulful Economy Marketplace, houses a curated selection of accessories, books, apparel, art, home décor and objects of desire, along with select pieces from the premier collection of artisanal designs from the Urban Zen Foundation and Parsons School of Design's D.O.T program in Haiti.
WinCo Foods LLC is donating six pallets of holiday food items to each of four food banks serving the Phoenix, Arizona; Modesto, California; Salem, Oregon; and Boise, Idaho areas.  The donations will be delivered to the St. Mary's Food Bank in Phoenix; the Salvation Army Food Distribution Center in Modesto; the Marion-Polk Food Share in Salem; and The Idaho Food Bank in Boise. These donations supplement WinCo's ongoing program of donations made regularly to these and other food banks throughout its operating areas.
In partnership with CHARACTERplus and the Diversity Awareness Partnership, the St. Louis Rams kicked off their fourth season of the Rams Blitz program with a day of clinics that focus on non-competitive games, challenges, and trust exercises to lay a foundation of mutual respect and understanding between two area high schools.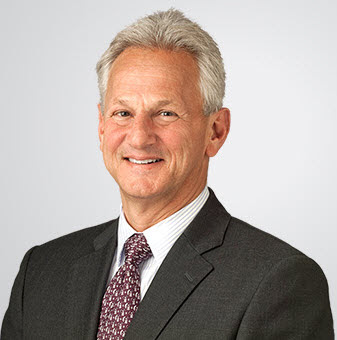 Services for the UnderServed welcomed Scott Millimet to its Board of Directors earlier this fall. He is an Executive Vice President and account manager in PIMCO's New York office, heading insurance company client service.
Roberto de la Cruz, MD, has been named Chief Medical Officer for Parkland Health & Hospital System. Dr. de la Cruz will assume the position effective Thursday, Jan. 7, 2016.
News about opportunities, initiatives
Nonprofit Tech for Good will be hosting a free webinar on December 1st on the Science of Social Networks.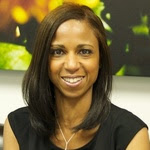 4 Good will feature Colette Ellis on December 2nd as she talks about the importance of strong advocacy and communication skills for lasting and sustainable change.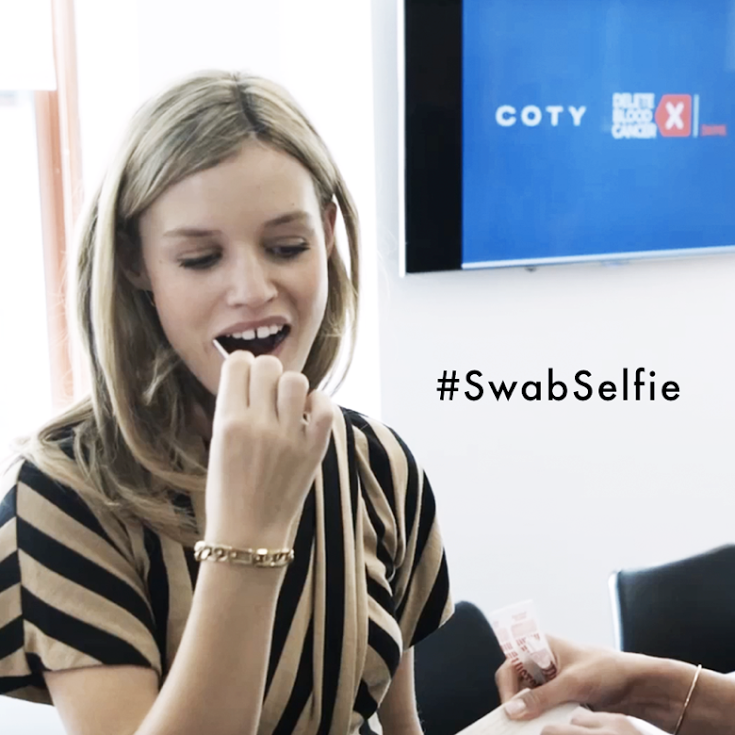 Delete Blood Cancer DKMS helps patients find bone marrow donors with a simple registration, finding perfect matches for over 14,000 people needing a transplant to survive. Use hashtag #SwabSelfie to encourage others to register.
Special Ops Survivors has launched a new social media campaign that seeks to not only raise funds but also awareness about the work that it does providing support services for surviving spouses of Special Operations military personnel.  The "Let it Snow!" campaign invites the public to make a donation to the nonprofit organization and then make a creative snow-themed video to challenge others to do the same.
The Dorothy A. Johnson Center for Philanthropy has announced a call for papers on the theme The Future of Community: Identity. Purpose. Place. Abstracts are being solicited for this special issue of The Foundation Review developed in collaboration with the Council on Foundations.
First Citizens Bank is embarking on their largest philanthropic initiative by joining Teen Cancer America and Roger Daltrey to open the door to better cancer care for young adults across the U.S. As part of this effort, Daltrey, has recorded a new version of Pete Townsend's hit song "Let My Love Open the Door" exclusively for this initiative.
---
If you are interested in having your organization's news announced in the next News Bits, please send announcements or press releases to news@philanthropyjournal.com.