News about grants, gifts
The Otto Bremer Trust distributed $12,855,616 in grants and program-related investments as part of its most recent grantmaking cycle.
Richard and Melanie Lundquist made a $5 million gift to AltaSea at the Port of Los Angeles to advance ocean sustainability programs.
Cal State LA earned a five-year $1.25 million grant from The Sikand Foundation to establish the Sikand Center for Sustainable and Intelligent Infrastructure. Designed as an incubator for successful sustainable solutions, the new center will "support faculty and students in promoting, advancing and implementing multidisciplinary research, education and professional development in urban sustainability."
The Jackie Robinson Foundation received a $10,000 donation from Michael Gabelli to support its JRF Scholarship Program.
The Northwest Connecticut Community Foundation Draper Foundation Fund awarded $546,750 to 19 nonprofits and $232,150 in grants to nonprofit providing "essential programs and services for residents of Northwest Connecticut."
Fort Knox Federal Credit Union made a $1.5 million long-term investment to support local military and community health. The ten-year financial commitment and partnership, made through the Hardin Memorial Health Foundation, will help expand medical at clinics near Fort Knox.
News about people, groups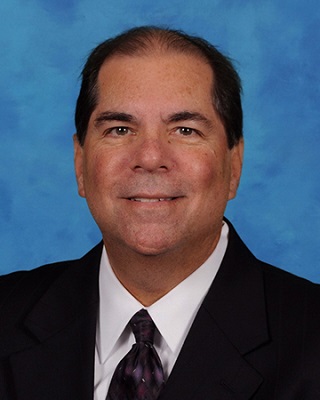 The Garden of Remembrance Memorial Park named Glenn S. Easton as its new executive director. Easton, a Jewish communal professional for more than 30 years, follows Sheldon Grosberg, Garden of Remembrance's founding executive director, who held the position for 20 years prior to his recent passing.
Ascena Retail Group raised a total of $6.2 million for the Breast Cancer Research Foundation in support of 2019 Breast Cancer Awareness Month.
Larry Kinitsky has been named chairman of the board of trustees of Helen Keller Services. Kinitsky succeeds Christopher Maher as board chair.
GlobalGiving and the Bahamas Sportfishing and Conservation Association partnered to create disaster relief fund for Hurricane Dorian victims.
News about opportunities, initiatives
Hanes partnered with organizations fighting homelessness nationwide to "deliver comfort to those who need it most" through the Hanes National Sock Drive. Click here how the organization will recognize the drive's tenth anniversary this year.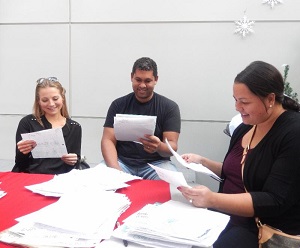 The US Postal Service and Be An Elf partnered to launch USPS Operation Santa. Included in the operation is BeAnElf.org, a website where letters to Santa from low-income kids are published to help "parents worried their kids won't get gifts this year."
Nonprofit HR released the 2019 Nonprofit Diversity Practices Survey Results. Click here to access the survey results.
---
If you are interested in having your organization's news announced in the next News Bits, please send announcements or press releases to news@philanthropyjournal.com.