News about grants, gifts
The Pamlico County Community Foundation awarded $1,400 in local grants to the Community Coalition Against Family Violence and the Girls on the Run, with each organization receiving $700.
The SECU Foundation will provide a $1.5 million challenge grant to the Asheville Buncombe Community Christian Ministry to fund initial construction of a 90-bed transitional housing facility and community center.
The Wilkes Community Foundation distributed more than $6,000 in local grants to organizations throughout Wilkes County.
Five local organizations in Avery County received community grantmaking funds from the Avery Community Foundation. The organizations include Blue Ride Partnership for Children, Children's Hope Alliance for the Supporting Success, Mountain Alliance for the Mountain Alliance, YMCA of Avery County, and Spirit Ride Inc.
The Carteret Community Foundation selected 22 local organizations to receive grant awards totaling $64,460. The awarded organizations include BackPack Friends, Catholic Charities of the Diocese of Raleigh, Hope Mission of Carteret County, Outer Banks Wildlife Shelter, and others.
The SECU Foundation selected Addiction Recovery Care Association for a $1 million grant to finish the renovation of its new campus in Winston-Salem.
The Jones County Community Foundation distributed $2,190 in local grants: $690 to the Maysville United Methodist Church, $800 to the Comfort Fire Department, and $700 to the Jones County Public Library.
News about people, groups
Six North Carolinians were presented the North Carolina Award by Governor Roy Cooper at the 2019 ceremony. The award "recognizes significant lifetime achievements in the areas of fine arts, literature, public service and science." The honorees include Rev. Dr. William Joseph Barber II of Goldsboro for Public Service; W. Earl Britt of Raleigh for Public Service; Philip Gerard of Wilmington for Literature; Deborah S. Proctor of Wake Forest for Public Service; Lawrence J. Wheeler of Chapel Hill for Fine Arts; and Catherine M. Wilfert, M.D. of Chapel Hill for Science.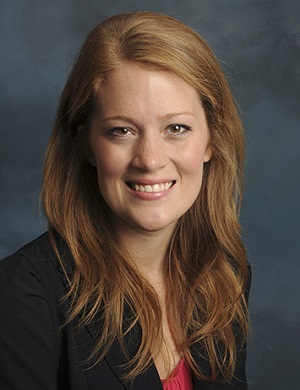 Triangle Area Parenting Support (TAPS) hired Leigh Greene as the new program coordinator. Leigh previously participated in a TAPS newborn group.
The North Carolina Council on Developmental Disabilities selected two local disability advocates for 2019 leadership awards. Renate Macchirole, received the "Jack B. Hefner Award" posthumously in honor of her extensive work with people with disabilities throughout the Outer Banks. Recognized for her professionalism and lasting contributions, Karen Luken was honored with the "Helen C. 'Holly' Riddle" award.
The Urban Ministries of Wake County raised more than $107,000 at their Stone Soup Supper event.
Maurice Smith and Mark Fleming joined North Carolina State University's Institute for Emerging Issues national advisory board.
News about opportunities, initiatives
ReCity will host a nonprofit community free coworking day on Tuesday, December 3rd in Durham. Click here to register.
The Durham Rescue Mission invites "the homeless, needy, and children in the Triangle" to join them at their annual Thanksgiving community dinner on Thursday, November 28th in Durham.
Avella and Triad Health Project will host a free screening of the film 5B in honor of World AIDS Day on Sunday, December 1st in Greensboro. Click here to make a reservation.
Secretary of State Elaine F. Marshall released the 2018-2019 Annual Report of Charitable Solicitation Licensing. Click here to view the full report.
---
If you are interested in having your organization's news announced in the next News Bits, please send announcements or press releases to news@philanthropyjournal.com.