News about grants, gifts
The Smithsonian's National Museum of African American History and Culture has recieved a $1 million donation from Alfred Street Baptist Church of Alexandria, Va., to support the capital campaign of the new museum set to open in fall 2016. Launching the museum's faith-based fundraising campaign, the gift marks a significant milestone for the museum as the first and largest donation the museum has received from a faith-based organization.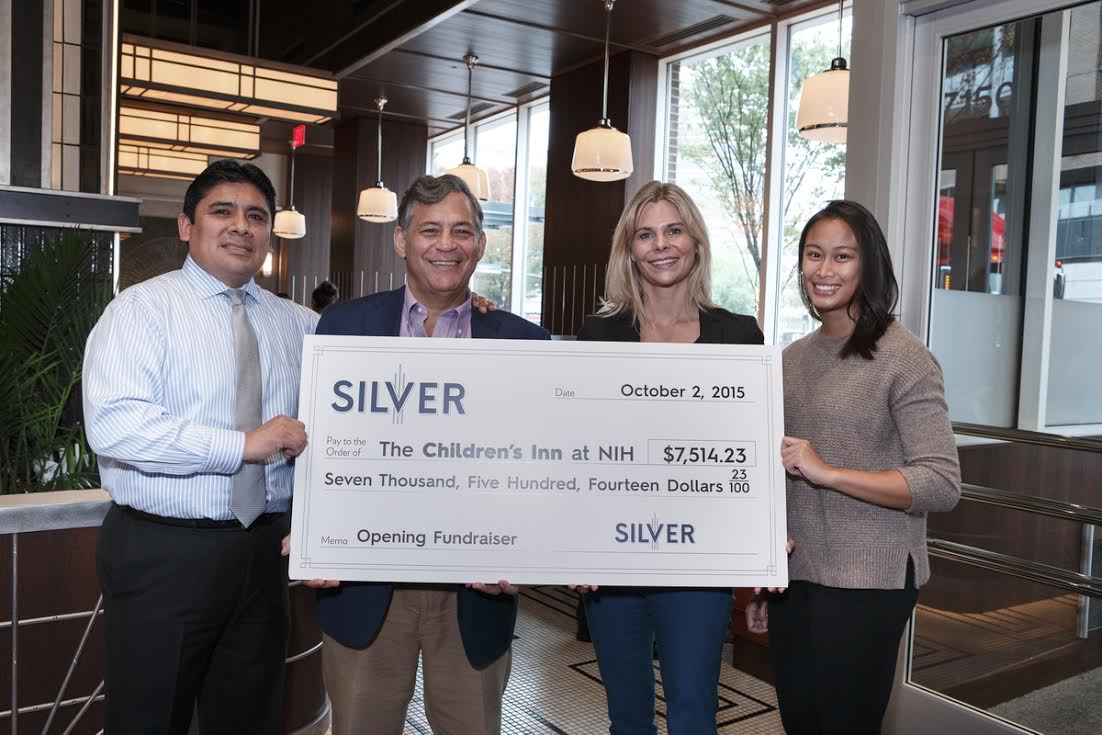 Robert Giaimo and Chef Ype Von Hengst's Silver Diner Eat Well, Do Well program that links back to schools, has raised more than half a million dollars for area schools. With the launch of Silver, a new American brasserie that showcases American classics and farm-to-table entrees, Von Hengst and Giaimo chose The Children's Inn at NIH as a partner for Silver.
The International Center of Photography (ICP) has received a $750,000 grant over three years from the Andrew W. Mellon Foundation to create a Center for Visual Culture. The funding will strengthen public humanities programming and content development at ICP.
Reeher LLC has won the Applied Analytics Tekne Award from the Minnesota High Tech Association. Established in 2000 and highly coveted among Minnesota companies, the Tekne Awards recognize Minnesota's best and brightest technology users and developers in innovation, development, education, commercialization, and management.
Dermody Properties, a national industrial real estate development firm, has awarded the Food Bank of Northern Nevada (FBNN) with $25,000 to assist with its School Pantry program. In addition to the gift provided to FBNN, Dermody Properties is presenting Dermody Properties Thanksgiving Capstone Awards of $5,000 to food banks in Chicago, IL; Louisville, KY; Seattle, WA. and southern New Jersey. Food Banks in Carlisle, PA and Nazareth, PA will also receive Dermody Properties Thanksgiving Capstone Awards of $2,500.
News about people, groups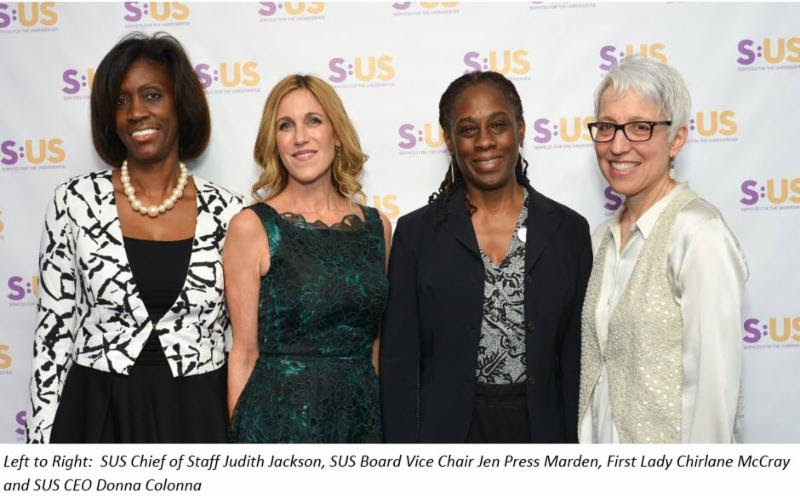 Evening of Opportunity is an annual fundraising event for Services for the UnderServed (SUS) and raised over $500,000 at this year's dinner. This year, in addition to a seated dinner, the awards ceremony honored entertainment attorney and former SUS Board Chair Andrew Hurwitz, and Valerie Stanback who is an individual served by SUS who will be named SUS Person of the Year. The dinner was hosted by Women for SUS, an affinity group spearheaded by SUS board member Jen Press Marden.
Baby toy company Munchkin, Inc. is launching the "Orcas Live in Oceans" campaign to join the orca advocacy cause to free captive orcas. The toy company is pledging $1 million to help build a coastal ocean sanctuary in the United States for captive orcas if SeaWorld agrees to free its most famous orca, Tilikum.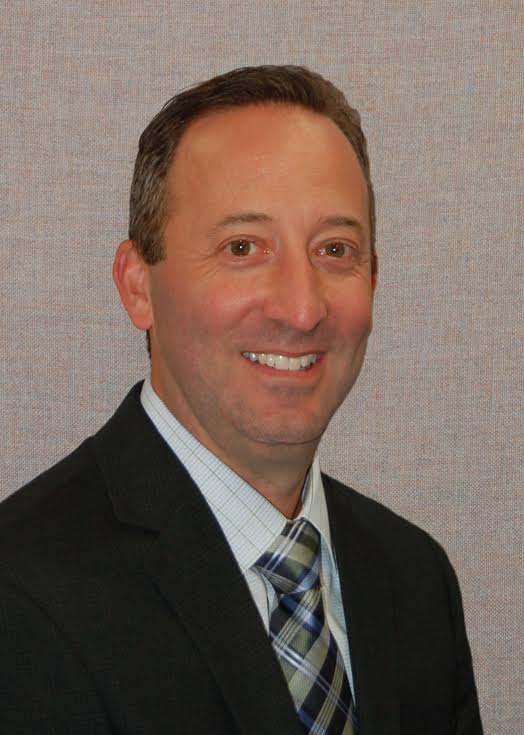 CMA Association Management, a full-service association management firm based in Princeton Junction, New Jersey, appoints Christian Amato as chief business development officer and chief operating officer. In his new dual role, Mr. Amato will shape the company's overall business vision, analyze expansion opportunities and deliver growth.
The Audre Lorde Project celebrated Trans Day of Remembrance on November 18th to commerate the lives of trans and non gender conforming individuals lost this year. The program featured dinner, a healing space and performances.
Bon-Ton Stores, Inc. will support Boys & Girls Clubs of America this holiday season. The 'Give the Gift of a Great Future' campaign will support the organization and run in stores through December 24, 2015 and customers can help the company reach its goal of raising $500,000.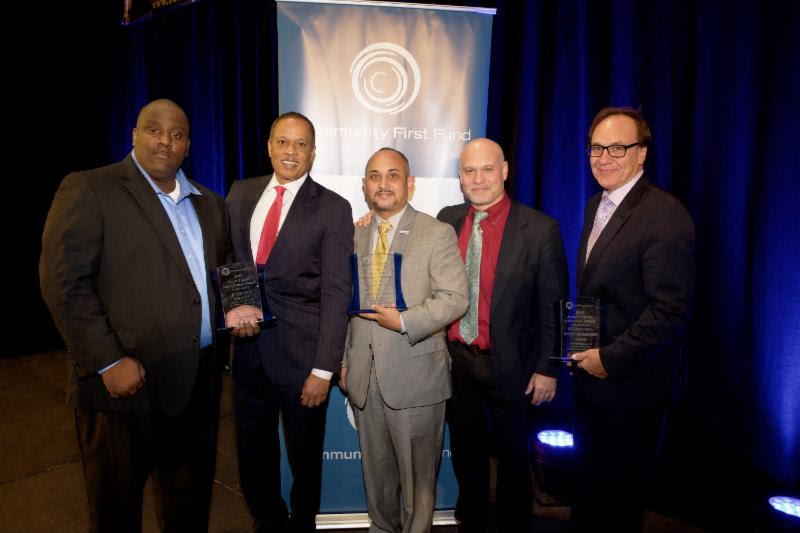 The Community First Fund's "2015 Friends of the Fund Luncheon" held at the end of October awarded The Kutztown University Small Business Development Center, Johnny Birch, Carlisle Taekwondo & Fitness Academic and I-LEAD Charter School for the James Hyson Award.
received a perfect score of 100 percent on the 2016 Corporate Equality Index (CEI) — a national benchmarking survey and report on corporate policies and practices related to lesbian, gay, bisexual and transgender workplace equality — administered by the Human Rights Campaign Foundation. The 2016 Index marked the 11th consecutive year that Voya has received a perfect CEI score.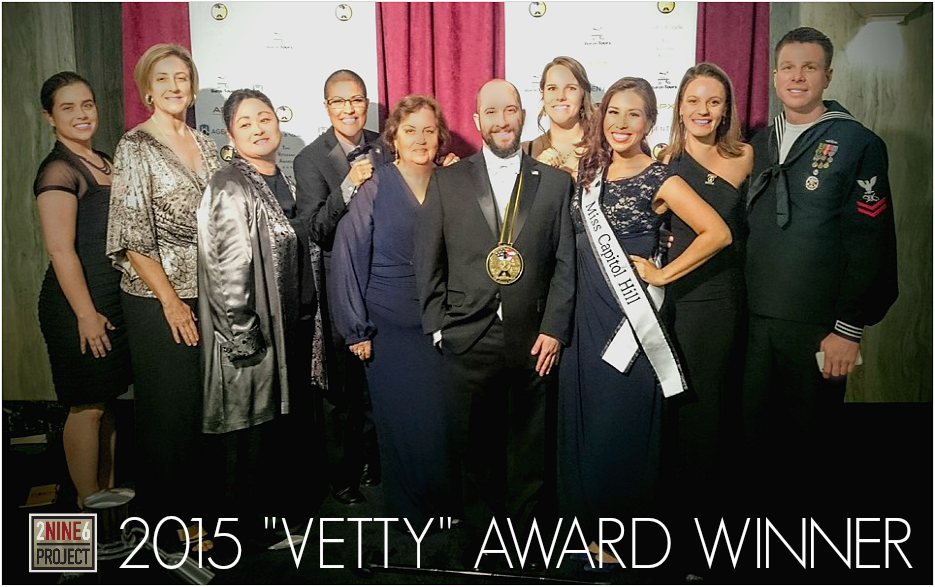 The 296 Project, an Art Therapy based nonprofit Veteran Service Organization is the recipient of the prestigious 'Veterans Award' for 2015, presented by Mission Complete.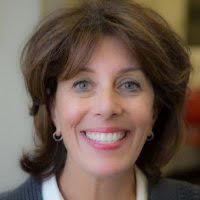 The American Academy of Ophthalmology appointed Tina McGovern as the executive director of the Academy's Foundation. Formerly the Director of Development at UCSF Medical Center, Tina will oversee the foundation's fund-raising, grant-making and industry sponsorship relations.
The O'Hara Project selected The Adventure Project as the recipient of their 2016 Pro Bono Client Search. The agency, which specializes in ideation, marketing, public relations and social media, held a 45 day open search offering nonprofits the chance to receive one year (12 months) of public relations services at no charge.
Bolder Advocacy, an initiative of Alliance for Justice, honored two nonprofit leaders who passed away recently: Rick Cohen of Nonprofit Quarterly and Bob Smucker of Independent Sector.
News about opportunities, initiatives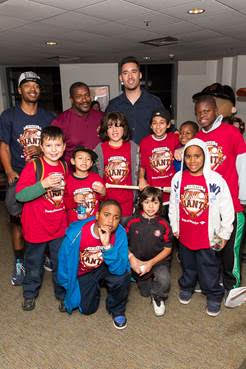 The Wender Weis Foundation for Children's Sixth Annual Holiday Heroes event will take place on Monday, December 7, 2015 at AT&T Park, home of the World Champion San Francisco Giants. Holiday Heroes will raise funds and awareness for children's charities, plus give hundreds of kids the chance to enjoy holiday activities and memorable encounters with their favorite Bay Area athletes.
Fairfield County's Community Foundation has opened registration for the third annual Fairfield County's Giving Day. Organizations that register by December 16th will be entered into a $1,000 grant drawing.
Nutrition, physical activity and the environment are major influences on an individual's health and wellness. To help raise the awareness of this important issue, Blue Cross Blue Shield of Massachusetts' Corporate Citizenship efforts will now focus on healthy living and support community-based work that helps to promote healthier lifestyle choices.
On World Toilet Day, Kimberly-Clark Corporation is expanding the Toilets Change Lives program which aims to help solve the global sanitation crisis. The program aims to connect with consumers, customers and employees in new ways. It brings the issue to the forefront and helps fund potentially life-saving programs.
Join Grantmakers In Health for the 2016 annual conference, the largest gathering of health funders in the country. Registration is now open.

Washington State artists working in Craft, Literary, Media, and Music Arts are invited to apply for Artist Trust's 2016 Fellowships. The $7,500 award will recognize 14 practicing professional artists of exceptional talent and demonstrated ability. Artist Trust is partnering with the Millay Colony for the Arts in upstate New York to award one artist in the discipline of Craft and one artist in the discipline of Media with one-month residencies and a $1,000 stipend.
The St. Louis Rams will partner with the Urban League of Metropolitan St. Louis for their 21st consecutive Urban League Thanksgiving Distribution. Rams players will hand out turkeys and other Thanksgiving ingredients to approximately 2,000 families in need that were pre-identified through the Urban League.
FACE Africa invites friends and supporters to its 7th Annual WASH Gala on March 26th, 2016 to commemorate United Nations World Water Day. This year's theme is WASH in Schools, an initiative to improve the future of children across Liberia by improving their access to water and sanitation infrastructure.
---
If you are interested in having your organization's news announced in the next News Bits, please send announcements or press releases to news@philanthropyjournal.com.