News about grants, gifts
California State University San Marcos received a $200,000 grant from the Stuart Foundation which will be used to launch a campaign, ART=OPPORTUNITY, focused on providing access to better education and improving literacy through the arts; the campaign will be implemented by Merryl Goldberg.
Beneficial Bank donated $25,000 to the support the Strawberry Mansion Learning Center; the donation was awarded on the November 3rd episode of The Rachael Ray Show.
The New York Academy of Medicine, in collaboration with Bronx-Lebanon Hospital Center and Healthfirst, received a grant from the Robert Wood Johnson Foundation to support the evaluation of the Claremont Healthy Village Initiative.
Global Impact received a grant from the Bill & Melinda Gates Foundation to further expand awareness and development of Growfund.
News about people, groups
Philippine multilingual call center Open Access BPO sent three of its employees to participate in the TCS New York City Marathon on November 6th; the company was a major sponsor of Ryan's Run, a nonprofit that works with Allied Services Integrated Health System.
The Association of Fundraising Professionals Fort Lauderdale/ Broward Chapter hosted the 29th Annual National Philanthropy Day Awards Luncheon on November 9th.
On October 6th, National Hispanic Media Coalition hosted its 2nd annual New York Impact Awards Reception at Google Headquarters in New York City.
Chester County Fund for Women and Girls (CCFWG) and The Wellness Universe held a fundraiser, "Diva Day," on November 6th; proceeds benefited CCFWG.
The Bob & Renee Parsons Foundation, along with GoDaddy, have joined the Semper Fi Fund for the "Double Down for Veterans" campaign; the Foundation will match all donations, up to $10 million, to the Semper Fi Fund.
Croatan Institute released a report—Investing in Equality: Integrating LGBT Issues into Total Portfolio Activation—which was supported by Out Leadership, Social Justice Fund Northwest, and Trillium Asset Management to help expand the scope of investigating in LGBT issues across asset classes.
The Philanthropy Roundtable hired Sean Parnell as its new vice president for public policy.
National Braille Press hosted its annual gala to support braille literacy on October 28th, honoring Joe Sullivan and Deane Blazie, pioneers in the field of accessibility for the blind with the "Hands On" Award.
The National Audubon Society elected Margaret Walker to succeed David B. Ford as its chairman, effective January 2017. Audubon also elected Susan Bell as vice chair and two new directors to its board; Christian T. Brown of NOLA Holdings LLC and Center ID's chief marketing officer Heather Singh.
The Center for Curatorial Leadership 2017 class of curatorial fellows includes twelve esteemed curators from across North America; the program begins on January 8th, 2017 in New York City.
American Academy in Rome hosted its 2016 Fall Gala celebrating Laurie Anderson and the Rome Prize Fellows on November 10th, in New York.
The African American Wellness Project hosted a Health Tech Conference on November 5th, in Oakland, California.
The Alaska FFA Association won the 2016 FFA Hunger Heroes Challenge which encouraged students to donate meals to local communities.
On November 4th, The Carter Center celebrated assisting with the distribution of 500 million doses of donated medication to combat five neglected tropical diseases in 14 countries in Africa and Latin America.
News about opportunities, initiatives
The Josiah Macy Jr. Foundation will accept applications for its seventh class of Macy Faculty Scholars until February 15th, 2017. An informational webinar for applicants will be held on December 13th.
JetSmarter members who donate $3,000 to Make-A-Wish® Southern Florida will have the opportunity to travel via private jet from New York to Miami, to attend the annual Make-A-Wish® Ball, and enjoy by a two-night stay at the InterContinental Miami Hotel.
The Echo Park Craft Fair will be held from December 10th-11th at Mack Sennett Studios in Silverlake, California; a portion of proceeds will benefit, PATH, a writing and tutoring center in Echo Park.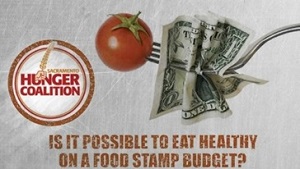 LSS of Northern California and many others will take the Food Stamp Challenge, sponsored by the Sacramento Regional Coalition to End Homelessness, which will give participants a view of what life can be like for thousands of low-income people living on food stamps; the challenge will be to live on $6.47 per day for five days.
Macy's will donate $1 to Make-A-Wish America for every letter written to Santa at Macy's, up to $1 million, as part of its Believe campaign.
---
If you are interested in having your organization's news announced in the next News Bits, please send announcements or press releases to news@philanthropyjournal.com.