News about grants, gifts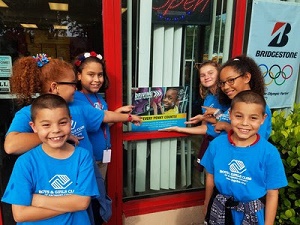 Bridgestone Retail Operations (BSRO) raised $1.4 million year-to-date through its cause-marketing partnership, Driving Great Futures, for Boys & Girls Clubs of America. In total, BSRO has donated $3.8 million, helping provide a safe, productive place for kids and teens during critical out-of-school hours.
Eleven cities across the United States will receive close to a million dollars for sustainability efforts that largely benefit low-income neighborhoods through the Partners for Places matching grants program.
Groundswell's Birth Justice Fund awarded almost $500,000 in grants to more than 20 organizations to help increase access to culturally competent birthing options provided by midwives, doulas, and other birth workers of color.
The Kenneth Rainin Foundation announced $3 million in additional funding for the Community Arts Stabilization Trust (CAST). This three-year grant will help CAST acquire 100,000 square feet of space for arts groups by the end of 2018.
MetroGistics' annual Monster Mash Halloween Party raised $24,148 to be evenly distributed to Helping Strays – The Humane Society of Monroe County, Illinois and the Humane Society of St. Clair County SNAP (Spay, Neuter, Adopt and Protect) located in China, Michigan.
The Brown Rudnick Charitable Foundation awarded a Community Grant to P.S. 048 William G. Wilcox School in Staten Island, New York to purchase educational robots that will be used to teach young students how to code.
Philanthropists John E. Bryson and Louise Henry Bryson gifted $5 million to the J. Paul Getty Trust to establish a new endowed fund supporting the global work of the Getty Conservation Institute.
News about people, groups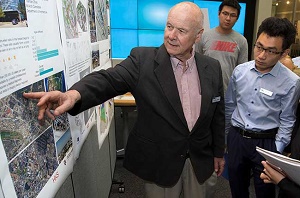 In honor of Texas A&M Architecture-for-health Professor George J. Mann's service, the Texas A&M Foundation is endowing the George J. Mann Chair in Healthcare Design.
Louisburg College named Dr. Gary M. Brown the 28th president in the institution's 230-year history.
Catalyst released a report revealing that as a group Catalyst CEO Champions For Change companies are outperforming their peers on advancing women into leadership.
North Collin County (NCC) Habitat for Humanity dedicated a home to a Veteran and his family on Veterans Day, November 11th. City of McKinney Council Woman Tracy Rath, Home Sponsors, and Habitat staff and volunteers joined NCC Habitat at the dedication ceremony in McKinney.
The Clara Lionel Foundation collaborated with PUMA on a special release of Rihanna's Creeper, which is embossed with the foundation's logo and iconic heart to help inspire men and women everywhere to help future generations.
Human Rights Campaign named Raytheon as a 2018 "Best Place to Work" for lesbian, gay, bisexual, transgender and queer employees, giving Raytheon a perfect 100 percent rating for the thirteenth consecutive year.
On November 11th, A Walk on Water hosted its sixth bi-coastal event of the 2017 season in Malibu, California to provide a day of surf therapy for children and adults with special needs.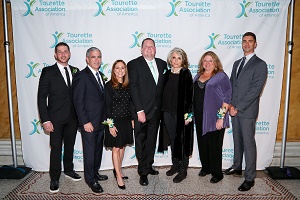 The Tourette Association of America hosted its Celebration Gala on November 6th in New York City, raising over $3.4 million in support of all people affected by Tourette and Tic Disorders.
A group of civil rights, racial justice, media, technology, library, arts, labor, Tribal Nations, and consumer advocates wrote a letter on November 8th to the Federal Communications Commission regarding the proposed plan to drastically alter the Lifeline program.
Inclusivi-tee announced an end-of-year partnership with Minneapolis-based House of Charity. House of Charity will receive all the profits from the t-shirt inspired by the organization this quarter, and Inclusivi-tee will host fundraisers for House of Charity throughout the holiday season.
News about opportunities, initiatives
Ello and Dribbble are partnering to produce a limited edition magazine called Make Good, featuring 50 artists and designers. The organizations will donate all proceeds to All Hands Volunteers for global disaster relief.
Communities Foundation of Texas launched CFT for Business, a comprehensive suite of services designed to help start or grow a company's giving and community engagement programs.
LifeNet International is partnering with more than 100 health clinics, which treat over one million patient visits a year across Burundi, Uganda, and the Democratic Republic of the Congo at an incremental cost of $1 per patient visit.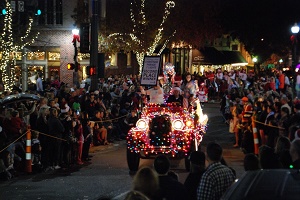 The McKinney Rotary Club will host its 18th annual Christmas Parade of Lights on December 9th in downtown McKinney on the eve of the organization's 100th anniversary.
New York City Parks and the Elizabeth Cady Stanton and Susan B. Anthony Statue Fund dedicated a future Central Park site for the "Elizabeth Cady Stanton and Susan B. Anthony Woman Suffrage Movement Monument."
Applications are open through November 15th for the American Academy in Rome's (AAR) 2018 Rome Prize. Rome Prize Fellowships include a stipend, room and board, and individual work space at AAR's eleven-acre campus in Rome.
On December 15th, CYCLE kids will give away 50 bikes and helmets to 4th and 5th grade students participating in its CYCLE Kids program at the Shakespeare Elementary School in the Bronx neighborhood of New York City. The nonprofit is currently accepting donations to reach its $25,000 goal.
Triangle Community Foundation is now accepting applications from organizations with summer camp programs to provide camper scholarships through its Send A Kid To Camp program. The proposal deadline is January 15th and grantees will be announced prior to April 1st.
Children's Grief Awareness Day will take place on November 16th to help break the cycle of isolation and reduce risks for grieving children and families everywhere. Good Grief is offering t-shirts and signs alongside social media support tips.
---
If you are interested in having your organization's news announced in the next News Bits, please send announcements or press releases to news@philanthropyjournal.com.