News about grants, gifts
Japan Society awarded nearly $205,000 in earthquake relief grants for Kumamoto survivors to the Association for Aid and Relief, FUMIDAS, JEN, Katariba, and Kumamoto Wellness Support Institute.
The Yahoo Employee Foundation, will support 110 nonprofit organizations around the world with its largest-ever grant cycle of nearly $4 million.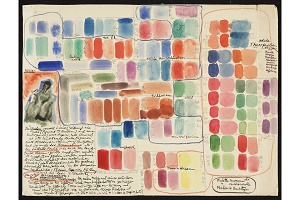 The Smithsonian's Archives of American Art received a three-year grant of up to $900,000 from the Walton Family Foundation to support the ongoing digitization of the Archives' collections.
The Carol Ann Read Breast Health Center at Sutter Health's Alta Bates Summit Medical Center in Oakland received a $4 million gift from an anonymous donor. To raise money for additional funds to match the anonymous donation, Better Health East Bay partnered with Susan G. Komen, Black Women's Health Imperative, and Community Health Charities to launch the East Bay Breast Cancer Fund.
Henry Schein, Inc. donated more than $80,000 in health care products to the Henry Viscardi School at The Viscardi Center, as parts of its Henry Schein Cares initiative and to support the specialized care and treatments the school provides to each student.
News about people, groups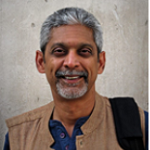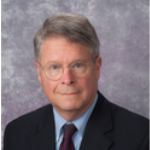 The Brain & Behavior Research Foundation gifted the 2016 Pardes Humanitarian Prize in Mental Health to Vikram Patel, Ph.D., F.Med.Sci., for work in advancing mental health care in resource-poor countries, and Charles F. Reynolds, III, M.D., for work in geriatric psychiatry and the prevention and treatment of late-life depression. An Honorary Tribute was given to the late Senator Edward M. Kennedy for his commitment to advocating on behalf of people with mental illness.
Eleven national children's advocacy organizations, including Every Child Matters, joined two Nevada partner groups in challenging the presidential candidates to raise the profile of issues affecting children before the last presidential debate.
CareFirst BlueCross BlueShield and the National Association of County and City Health Officials hosted a webcast on October 24th, to discuss new approaches to improving maternal and child health.
On October 22nd, Homeboy Industries hosted its annual 5K and Festival in Los Angeles, California to support Homeboy's job-training and therapeutic services to help previously gang-affiliated men and women transform their lives.
The Young People's Chorus of New York City hosted the 3rd annual conference of WIT: Women Inspiring Tomorrow on October 22nd, which featured networking opportunities, lunch, speeches, fashion presentation, and a panel discussion.
LG Electronics USA commemorated ENERGY STAR Day by providing energy efficient appliances to needy families in New Orleans as part of a special volunteerism project spearheaded by Sears Holdings and Rebuilding Together.
On October 21st, the Ladies Chicago chapter of Ladies America hosted a panel—Women's Health: Busting the Myths—in Chicago, Illinois.
The Museum of the African Diaspora hosted its 2016 the afropolitan ball on October 22nd.
The Islamic Scholarship Fund hosted a banquet on October 8th, in Silicon Valley, California, to discuss racism and its impact on the Muslim community; there were nearly 400 attendees at the event.
NJ Sharing Network was recognized by the National Health Information Awards for two works that it uses to educate children and students about organ and tissue donation.
At the 89th National FFA Organization Convention & Expo, the FFA Alumni awarded the Washington County FFA Alumni Chapter for Washington County, Kansas, the Outstanding FFA Alumni Chapter for support of their local FFA Chapter.
On October 29th in Winston-Salem, thousands of individuals participated in the Winston-Salem Heart & Stroke Walk. The Red & White Cap Ceremony will honor local heart disease and stroke survivors. All funds raised will benefit heart disease and stroke research and prevention education.
KidsPeace, in partnership with the Baltimore Orioles and Angela and Buck Showalter, hosted the 7th annual KidsPeace Trick-or-Trot 5K/1-Mile Walk on October 29th, in Baltimore, Maryland.
The Chamber Orchestra of Philadelphia invited Australian conductor Kynan Johns to open the second concert of the orchestra's 16/17 season featuring Ricardo Morales on Clarinet.
Freedom House partnered with Sparo, and a percentage of purchases at Sparo merchants can be selected to benefit Freedom House.
The International Center for Transitional Justice denounced the South African government's attempt to withdraw from the Rome Statute.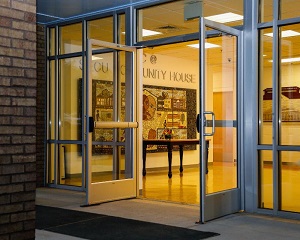 The
Inter-Faith Council
Annual Meeting was held October 27th in Chapel Hill. The meeting discussed changes to Bylaws and Board of Directors, Employee of the Year, Rebecca McCulloh Award, Mildred Berkeley Award, State of the IFC and Jane Steele Remembrance.
The Environmental Media Association (EMA) awarded Shailene Woodley the Female EMA Futures Award, Jaden Smith the Male EMA Futures Award, Moby the EMA Missions in Music Award, Robyn O'Brien the EMA Green Parent Award, and United Nations PRI the EMA Coroporate Responsibility Award at the 26th Annual EMA Awards presented by Toyota, Lexus and Calvert.
On Friday, October 28th, the Marin School of Environmental Leadership's 11th grade engineering class worked with 2nd graders from Vallecito Elementary School to finalize their chicken coop prototypes.
Coca-Cola's Recycle & Win event began on October 26th. The campaign helps communities throughout the Southeast increase recycling rates, protect the environment, help maintain low trash tax rates, and reward customers with the opportunity to win free groceries.
News about opportunities, initiatives
The Council on Foundations' 2017 Annual Conference—Leading Together— will be held in Dallas, Texas, April 23rd-26th.
"Raise a glass with PENCIL!" will be held November 2nd, in Manhattan, New York.
Mercy Corps will accept donations until October 31st, to provide hunger relief for the people of Niger.
On November 3rd, in New York, 92Y will present three inaugural Extraordinary Women Awards to Barbara Schwartz, Amanda Nguyen, and Leila Foulon for their values of learning, self-improvement, giving back and repairing the world.
SUBWAY will host the Good Deed Feed to celebrate national Sandwich Day on November 3rd; for every sub purchased SUBWAY will donate a meal to Feeding America.
Partners In Health will accept donations for emergency health care in Haiti to fight cholera in vulnerable communities.
Breedlove Foods, Inc., and Operation HOPE USA will collaborate to provide critical food aid for Hurricane Matthew victims in Haiti as part of their "Hope to Haiti" campaign which will accept donations online.
On Tuesday, November 1st, the Budget & Tax Center, a project of the North Carolina Justice Center, will host "The Election, Economic Inequality, and You: A Teach-in on what this election means for the economic future of millennials." The teach-in aims to bring students, experts, and community members together to discuss the current state of economic inequality in North Carolina, the economic future of millennials, and the impact this election will have on issues like student debt, income inequality, jobs, and wealth.
The NC Community Health Worker (CHW) Summit hosted by the North Carolina Community Health Center Association will be held Thursday, November 10th at the Koury Convention Center in Greensboro. The purpose of the Summit is to gather feedback on recommendations for creating a sustainable infrastructure to support and promote CHW services in the state.
---
If you are interested in having your organization's news announced in the next News Bits, please send announcements or press releases to news@philanthropyjournal.com.