News about grants, gifts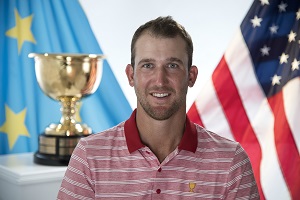 PGA Golfer Kevin Chappell and his wife Elizabeth will donate of $35,000 of Presidents Cup Team earnings toward efforts to the nonprofit Natural High
UCLA will be the first beneficiary of The Kevin Love Fund, through Headspace subscription donations and in-person mental training sessions for all student-athletes and coaches.
On Tuesday, October 9th, Jonas Nursing and Veterans Healthcare hosted its 7th Annual Jonas Golf Classic at the Quaker Ridge Golf Club in Scarsdale, New York. This year's event raised $228,000 – bringing the total raised from the Golf Classic to $1.9
million since 2012.
Petland Charities donated $7,500 to the Middleport Police Department for the acquisition and training of a new K9 unit.
The Hadassah Foundation has given $165,000 in grants in 2018 to six organizations that strengthen the leadership skills and capabilities of Jewish girls and young women in the United States.
The Light of Day Foundation made a $100,000 donation to the Parkinson's Foundation to launch the "Come Out in the Light of Day" educational initiative.
UPS made a $1.5 million commitment through The UPS Foundation in support of recovery efforts for the earthquake/tsunami in Indonesia and Hurricane Michael in the Florida Panhandle.
News about people, groups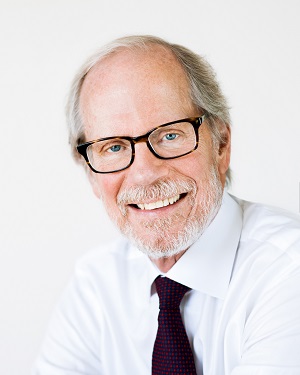 The Council on Foundations will give Stephen Heintz, President of the Rockefeller Brothers Fund, the Distinguished Service Award at its upcoming Awards Ceremony in Washington, D.C. on November 28th.
On October 22, Lenovo is launching the Lenovo Foundation, the global philanthropic arm of Lenovo dedicated to increasing access to technology and promoting STEM education and training in underserved communities around the world.
News about opportunities, initiatives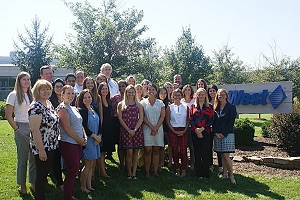 The Chester County Fund for Women and Girls will hold their second annual Champions of Change Breakfast on Wednesday, November 28th at The Farmhouse Bistro at People's Light in Malvern, PA.
In celebration of the 1-year anniversary of Generation T, T-Mobile is making the program available to more than 1,100 youth across the country – via career exploration events held in T-Mobile locations
Baseball For All will hold the first-ever Shirley Burkovich Girls Baseball Series, a new indoor all-girls baseball tournament in Pittsburgh, Pennsylvania for girls ages 9–11 at an indoor baseball facility in Pittsburgh from December 29th–30th.
The College Board launched a first-of-its-kind national scholarship program to guide high school students through the college planning process. Instead of asking for essays, GPA minimums, or test score requirements, scholarship winners will be drawn monthly from groups of student who complete activities like building college lists, improving test scores, completing FAFSA applications, or applying to colleges.
The biennial Disrupting the Poverty Cycle Conference, held by Economic Mobility Pathways (EMPath), announced the lineup of presenters for their conference at University of Massachusetts-Boston on November 1st and 2nd. Presenters include individuals from EMPath, Robin Hood, Harvard Business School, Closing the Women's Wealth Gap Initiative, and others.
The Fisher House Foundation has partnered with Suave this Veterans Day in their ongoing mission to provide housing for military and veteran families while loved ones are in the hospital. When customers purchase any of the campaign's limited-edition Suave products (or redeem specially marked coupons), Suave will donate $1 to the Fisher House Foundation.
---
If you are interested in having your organization's news announced in the next News Bits, please send announcements or press releases to news@philanthropyjournal.com.