News about grants, gifts
Open Medicine Foundation received $260,000 from two donor families for expansion of its END ME/CFS project..
Three Washington State artists received a 2016 James W. Ray award from The Artist Trust | Frye Art Museum Consortium totaling $80,000 in grant money.
24 nonprofit organizations will receive one-year grants ranging from $10,000 to $50,000, nearly $650,000 total, from The Boston Foundation as part of its Open Door Grants program.
Red Gold will donate one meal to people in need for every Red Gold canned tomato product purchased in October – with a goal of providing 1.7 million meals to Feeding America food banks nationwide.
The Wallace Foundation has selected seven universities and their state and district partners to participate in a new $47-million initiative to develop models over the next four years for improving university principal preparation programs and to examine state policy to see if it could be strengthened to encourage higher-quality training statewide
The Max M. & Marjorie S. Fisher Foundation approved $700,000 in Program-Related Investments to social impact organizations. These investments and low interest loans support organizations working to strengthen children and families in need.
The Jamie and Denise Jacob Family Foundation has given $30,000 to Wayne State University's HIGH (Helping Individuals Go Higher) Program to help provide short-term support to Wayne State students experiencing homelessness or precarious housing situations.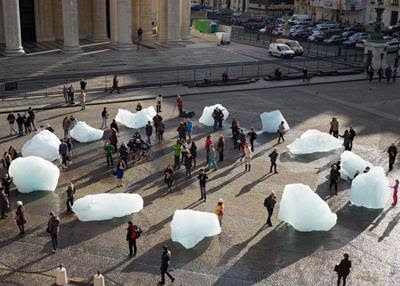 Barr Foundation joined 18 other funders in pledging $53 million in a coordinated effort to bring proven technologies, solutions to developing countries most vulnerable to climate change.
Henry Swieca is pledging $1 million to The National WWII Museum in New Orleans. Swieca's pledge is directed to the Cost of Victory gallery, in the upcoming Liberation Pavilion, which will commemorate the horrific destruction of life in Europe as well as the role America played in ending the Nazi reign of terror.
At City Harvest's Bid Against Hunger last week, over 800 guests and 70 restaurants joined together to raise nearly $1.4 million, which will help City Harvest feed over 5,550 families for a year.
LA84 Foundation donated more than 200 pieces of sports equipment to the Boys & Girls Club organization.
News about people, groups
The University of Southern California Center for Body Computing partnered with The Special Hope Foundation to ensure future digital health tools and services meet the needs of those with disabilities.
On October 6th, Foundation Source named William L. Brennan as Head of Institutional Sales for the company.
The 13th Annual Eden Autism 5K and Fun Run/Walk was held on October 16th, in Princeton, New Jersey.
The New School Center For Public Scholarship hosted its 35th Social Research Conference—The Future pf Scholarly Knowledge: Principles, Pressures, and Prospects— from October 13th-14th in New York.
Cummings Foundation received a Letters of Inquiry for the 2017 cycle of its $100K for 100 grant program from 549 local nonprofits to be considered for 100 grants of $100,000 each to be awarded next June.
The Max M. and & Marjorie S. Fisher Foundation added to its staff Chelsea R. Landry as Program Associate and Brianna Suarez as Program Fellow.
On October 11th, the CEO of the Seattle International Foundation attended a
private luncheon and discussion hosted by the Institute of International Education in New York City to discuss their joint program, Centroamérica Adelante.
The East Los Angeles Boys and Girls Club received a gift of new and gently used sports equipment from the LA84 Foundation on October 12th.
Social Finance launched services for the CT Family Stability Pay for Success project, which mobilizes $11.2 million to expand Family-Based Recovery services to an additional 500 families across Connecticut.
On October 11th, the Center for Promise of America's Promise Alliance released a brief—Who's Minding the Neighborhood? The Role of Adult Capacity in Keeping Young People on a Path to Graduation—which addressed the implications of a community's adult-to-youth ratio on education.
The Vilcek Foundation named Rick Kinsel as its new president.
Habitat for Humanity of Snohomish County launched a 30 single-family home build project, Twin Creeks Village, that will start in 2017 and will provide a permanent home to approximately 120 low-income residents of Snohomish County, Washington.
News about opportunities, initiatives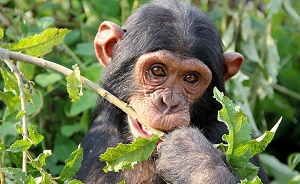 On October 21st, The American Museum of Natural History will will host a public discussion of the social, economic, and cultural factors that drive threats to the quality of life and survival of primates, including the great apes.
Siba Mtongana, Global Impact Ambassador for Stop Hunger Now, will tour the United States until October 26th, to raise awareness of world hunger by stopping first in Raleigh, North Carolina and later appearing in New York, Atlanta, San Francisco and Las Vegas as part of the "How We Rise" tour.
Donations for hurricane relief will be accepted by Mathew 25: Ministries, which will send disaster relief supplies to Haiti as soon as access is available.
AlcoRehab is holding an essay contest and will award three $6,000 scholarships each year to winners.
The Council on Foundations will accept applications for its flagship leadership development program, Career Pathways, through October 31st.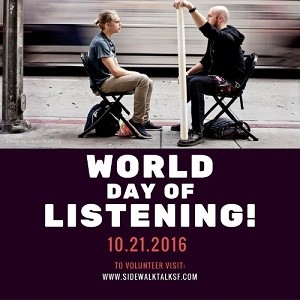 On October 21st Sidewalk Talk will join with listening projects, psychotherapist and volunteers around the globe from US, Canada, Europe, Africa and Asia and collectively to be available in a public space, on city streets and online to listen to strangers emphatically.
Applications for the Bernzomatic Find Your Fire Community Grants program will be accepted through October 31st for a project that benefits the community and includes a torch in some way.
Brackets For Good and AT&T will launch a Brackets For Good tournament on February 24th, 2017, and 64 large national charities will compete online in a single-elimination bracket-style fundraising tournament to win a $100,000 contribution from AT&T.
Applications for the 2017 Carnegie African Diaspora Fellowship Program of the Institute of International Education will be accepted until December 8th.
On October 22nd, the International Center for Transitional Justice will host an international workshop on historical dialogue and mass atrocity prevention in New York.
Submission stories for the #FacesofFounders online campaign will be accepted until November 22nd; the campaign is powered by the Case Foundation, the Blackstone Charitable Foundation, google for Entrepreneurs and UBS.
---
If you are interested in having your organization's news announced in the next News Bits, please send announcements or press releases to news@philanthropyjournal.com.