News about grants, gifts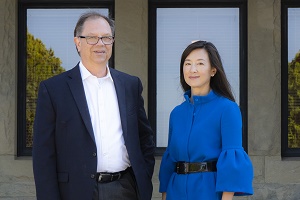 Stanford received nearly $250 million in recent gifts from philanthropists from the United States, Asia and Europe. In recognition of the lead gift from alumna Clara Wu Tsai and her husband, Joe Tsai, the Stanford Neurosciences Institute is changing its name to the Wu Tsai Neurosciences Institute.
The D'Addario Foundation received a $200,000 donation from the Rita and Herbert Z. Gold Charitable Crust establishes the D'Addario Foundation College Scholarship fund.
Petland Charities donated $7,500 to an Ohio city police department for the acquisition and training of anew K9 unit. The donation will cover the cost of the dog and the training as well as supplies.
The Light of the Day Foundation made a $100,000 donation to the Parkinson's Foundation to launch the Come Out in the Light of Day education initiative. Come Out in the Light of Day is an educational/resource pilot program to be tested in New Jersey for patients who are newly diagnosed with Parkinson's.
The Hadassah Foundation gave $165,000 total in grants to six organizations that strengthen the leadership skills and capabilities of Jewish girls and young women in the United States.
News about people, groups
52 emerging artists and collectives living or working in New York City have been commissioned to create new work as part of The Shed's inaugural Open Call program. Open Call debuts in The Shed's 2019 season, with works continuing to be presented into 2020.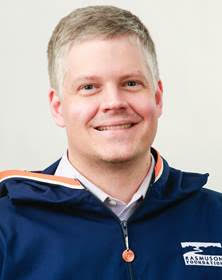 The Rasmuson Foundation hired Jeff Baird as its first chief of staff. As chief of staff, Baird will address challenges and act as a central nerve center for the Foundation.
The Land Trust Alliance awarded Michael Whitfield the distinguished Kingsbury Browne Conservation Leadership Award. Whitfield will serve in the Kingsbury Browne Fellowship at the Lincoln Institute of Land Policy for 2018-2019, engaging in research, writing and mentoring.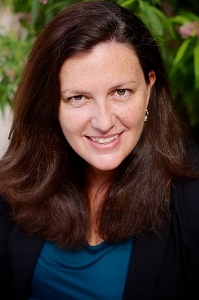 The Council on Foundations appointed Kathleen P. Enright as its new President and CEO. Enright joins the Council after 17 years as President and CEO of Grantmakers for Effective Organizations.
Latino Center on Aging's 30th Golden Age Awards Gala took place Saturday, October 6th in Miami. The 2018's South Florida Golden Age Award recipients were: Liliam López, Adriana Cora, Gus and Lilliam Machado, Jorge Rodríguez, Ana Teri Busse-Arvesu, Carlos Martínez, Luis De Rosa and Victoria Samuelson.
CFRE International launched its updated brand, which includes a fresh new logo. The organization also unveiled an updated website and new tagline: Confidence, ethics, and professionalism in fundraising.
Jonas Nursing and Veterans Healthcare hosted its 7th annual Jonas Golf Classic, which raises funds for the support and advancement of care and treatment for veterans. This year's event raised $228,000 – bringing the total raised from the Golf Classic to $1.9 million since 2012.
News about opportunities, initiatives
Alliance Healthcare Foundation launched a Request for Proposal to establish the Valley Wellness Foundation, a $25 million locally controlled foundation in Imperial County, California, with $17.5 million of that amount to be raised in response to the AHF Challenge Grant.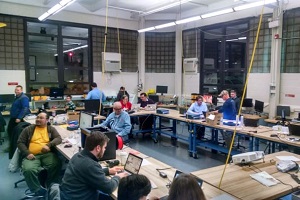 The Northern New Jersey Community Foundation's ArtsBergen next Connect the Dots event, Makerspace Expo, will take place on Monday, November 5th at Bergen Makerspace in the Bergen County Technical Schools Adult & Continuing Education Building, in Hackensack, New Jersey.
RespectAbility is hosting a free webinar, "Advancing Inclusion – Careers in Philanthropy for Professionals with Disabilities" on November 7th at 1:30 p.m. ET. The webinar will feature James Emmett, Lead Strategist, Workplace Initiative, Poses Family Foundation and Meg O'Connell, PHR, CEO & Founder, Global Disability Inclusion.
Global Impact and KPMG released the 2018 Giving Global Matrix: Fax, Fiduciary and Philanthropic Requirements, a report which provides a snapshot of the complex and varied tax laws that incentivize or disincentivize philanthropic giving in 60 countries across North America, Latin America, Africa, Europe, Asia and the Middle East.
Doctors Without Borders/Médecins Sans Frontières (MSF) announced new medical approaches and tools to prevent more Ebola infections along with improving survival chances for those infected. For example, MSF has started testing blood samples of suspect cases in laboratories within the Ebola treatment centers themselves rather than in an outside lab, which allows the teams to react faster to changing medical conditions of patients.
---
If you are interested in having your organization's news announced in the next News Bits, please send announcements or press releases to news@philanthropyjournal.com.