News about grants, gifts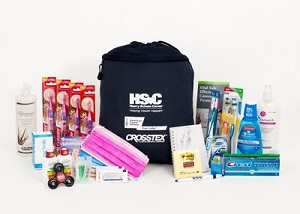 Henry Schein, Inc. donated 4,000 Welcome Kits to people residing in American Cancer Society Hope Lodge facilities while they receive cancer treatment far from their homes. The company's donation, conducted with the support of 20 of Henry Schein's supplier partners, is an initiative of Henry Schein Cares, the company's global corporate social responsibility program.
The Otto Bremer Trust (OBT) has awarded $8,856,705 million in grants to qualified organizations working to improve lives in the Upper Midwest as part of its most recent grantmaking cycle. Since its inception, OBT has invested more than $600 million in organizations throughout Minnesota, North Dakota, and western Wisconsin.
The Anthem Blue Cross Foundation will be issuing $55,000 in Triple Play grants to Boys & Girls Clubs of America to encourage healthy eating and physical activities for Club members, reinforcing its commitment to the health and wellness of children and teens in California.
The Siemens Caring Hands Foundation made a $30,000 donation to Hire Heroes USA. $20,000 will be put toward a Presenting Sponsorship of the 2017 Marine Corps Marathon, and the remaining $10,000 will support a silver-level sponsorship of Hire Heroes USA's American Patriots Gala.
In the aftermath of Hurricane Maria, Walgreens has committed to a $250,000 donation to American Red Cross Hurricane Maria relief efforts. In addition, Walgreens customers can also donate to Red Cross hurricane relief efforts at approximately 8,000 Walgreens and Duane Reade locations throughout the U.S. and Puerto Rico.
News about people, groups
The National Football League and the American Cancer Society are expanding their efforts to support the fight against cancer through the "Crucial Catch: Intercept Cancer" campaign. As part of the campaign, the NFL and ACS launched The Defender, a digital tool which provides the public with free personalized tips to reduce their cancer risk.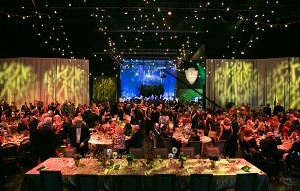 More than 800 guests came together on September 23rd for the annual Wolf Trap Ball, celebrating the end of Wolf Trap's summer season and raising more than $1.5 million in support of Wolf Trap Foundation for the Performing Arts' arts and education programs.
Jason Lee, chair of the Charitable Giving Coalition, released a statement to address the need for more incentives to protect charitable donations on September 28th regarding the Tax Reform Framework released on September 27th by the White House and Congressional Republican tax writers.
One of GTE Financial's top executives, Chad Burney, is a finalist in the 2017 Tampa Bay Business Journal CIO of the Year awards. Burney helped implement a new fleet of anti-skimming ATMs and the first mobile app for GTE as well as revamped the online banking system.
A new study demonstrated that Mercy Corps' eight-week humanitarian psychosocial support program, Advancing Adolescents, can improve the mental health and well-being of Syrian refugee and Jordanian youth affected by Syria's war.
National 4-H Council elected three new trustees, Mary Snapp, Mark Bervern, and Sergio Martínez-Beltrán, to join its 21-member board that is focused on supporting 4-H's goal of reaching 10 million young people by 2025.
Fidelity Charitable released a regional giving study, Geography of Giving, which looks at the organization's donors in the top 30 metropolitan areas and takes a closer look at eight charitable priorities. For each priority, the analysis ranks the top 10 cities by prevalence of support for charities in these sectors.
RedRover was on the ground starting October 4th in Madison, New Jersey helping St. Hubert's Animal Welfare Center provide daily care and comfort for adoptable animals evacuated out of Puerto Rico who are looking for forever homes. The Humane Society of the United States asked RedRover to provide additional support at the shelter during this emergency.
On September 28th, the Lighthouse Guild celebrated its move to a new location in the Upper Westside of Manhattan and unveiled a new logo at a ribbon-cutting ceremony.
Nearly 40 Christian artists, pastors, speakers, and ministry leaders gathered in Washington, D.C. on October 4th to urge Congress to budget for global nutrition aid. These faith leaders represent a broad coalition of organizations brought together by the Eleanor Crook Foundation to advocate around nutrition issues in the developing world.
The Brookings Institution named John R. Allen, who currently serves as a Brookings distinguished fellow in the Foreign Policy program and as chair of Security and Strategy, the Institution's eighth president in its 101-year history.
News about opportunities, initiatives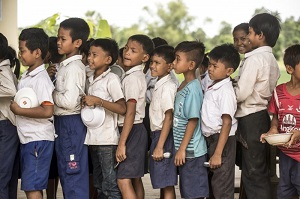 World Food Day is on October 16, and Michael Kors is dedicating the month to new products and activities designed to support Watch Hunger Stop, the brand's campaign to fight global hunger. The brand's partner in the effort is the United Nations World Food Programme (WFP), and funds go to support WFP's school meals program.
Carroll Shelby's Store and the Carroll Shelby Foundation will lead a breast cancer awareness campaign in October through a partnership with the National Breast Cancer Foundation and the Young Survival Coalition to target the disease.
Independent Sector, the Michigan Nonprofit Association, and the Council of Michigan Foundations will host more than 1,000 changemakers at Our Common Future, a joint conference that leads the way for social good nationally and in Michigan, this October 25th-27th in Detroit.
Modern States Education Alliance partnered with The Ayers Foundation to create additional pathways for Tennessee high school students to pursue a college education free from economic burden. The Ayers Foundation, through the Ayers Scholars Program, will help implement the use of Modern States' courses in the Henderson, Decatur, Perry, and Unicoi county school districts.
Last week marked the launch of News Match 2017, a $3 million collaboration between Democracy Fund, the John S. and James L. Knight Foundation, and the John D. and Catherine T. MacArthur Foundation to support nonprofit news organizations that play a vital role informing the public and holding those in power accountable.
The Archives of American Art, Smithsonian Institution will honor collector and philanthropist Sharon Percy Rockefeller, artist Glenn Ligon, and scholar Tomás Ybarra-Frausto at its annual benefit in New York City on October 24th.
---
If you are interested in having your organization's news announced in the next News Bits, please send announcements or press releases to news@philanthropyjournal.com.