News about grants, gifts
The Golden LEAF Foundation awarded 75 grants totaling $105.8 million during calendar year 2016 including a $45 million donation to the Plant Sciences Initiative at NC State University.
Junior Achievement of the Triad received a $16,800 grant from The Winston-Salem Foundation. This grant will fund a Programs Manager position for Forsyth County to continue the "American Dream – Prepare to Succeed" project.
First Tennessee Bank donated $20,000 to Habitat for Humanity of Wake County to serve as presenting sponsor of the organization's annual Blueprint Breakfast fundraiser. The donation will allow Habitat Wake to hold its 2017 fundraiser at PNC Arena in Raleigh, a much larger venue than what had accommodated previous events.
Horizon Heating and Air Conditioning and Hannah Flanagan's have partnered to award $2,000 to one or more Henderson County nonprofits, placing a total of $24,000 charitable dollars into the community for 2017.
Gift of Knowledge Academy received a $3000 grant from the Dollar General Literacy Foundation Youth Literacy Award.
News about people, groups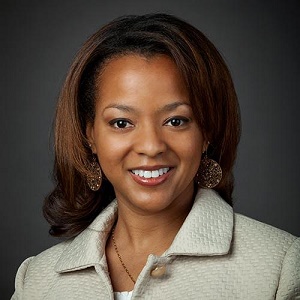 Tamika D. Williams has been promoted to Associate Director of The Duke Endowment's Child Care program area.
Rebecca Wicklin of Cardinal Gibbons High School was accepted to Normandy: Sacrifice for Freedom Albert H. Small Student & Teacher Institute, a program of the National History Day non-profit education organization in College Park, MD.

24 Hours of Booty has a new brand and logos. The event in Charlotte will still be known as 24 Hours of Booty, but the organization has been rebranded as 24 Foundation.
Cherokee Preservation Foundation and WNC Nonprofit Pathways launched the Cherokee Path for Professionals, a free management certificate program for professionals on the Qualla Boundary.
Living Word Family Church will hold a Community Baby Shower on January 28th to assist fathers- and mothers-to-be in need of support.
Fayetteville Technical Community College received a Top Ten Gold Military Friendly School Award recipient for 2017.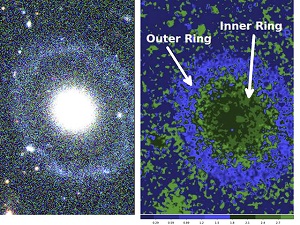 Scientists at the University of Minnesota Duluth and the North Carolina Museum of Natural Sciences observed a new extremely rare galaxy (PGC 1000714). A video has been released to commemorate the event.
Advance Community Health opened their fifth location in Dorcas Plaza at 173 High House Road, Cary, NC. The new location is made possible through a partnership between Dorcas Ministries, Advance Community Health, The Town of Cary, and Wake County. A Grand Opening event will be held on Thursday, January 19 from 12pm-1pm at the new location.
News about opportunities, initiatives
The North Carolina Center for Nonprofits and partners across the state are hosting their annual Nonprofit Town Hall meetings to offer a preview of major trends, threats, and opportunities for nonprofits in 2017.
The Triangle Community Foundation's What Matters: Our Kids with keynote speaker Sonia Manzano will take place on April 26, 2017. Tickets go on sale in February.
The Lupus Foundation of America, North Carolina Chapter is hosting a Kickoff Rally in support of its 9th Annual Walk to End Lupus Now: Raleigh.
ArtsGreensboro will hold a reception for the 2017 O.Henry Award Recipient on January 19th.
Guilford Green Foundation's Red Party will be held on February 25th benefiting the foundation, tickets are on sale now.
Applications for the Biogen Foundation's competitive micro-grants program are due by 5:00 PM on January 15th. "Ignite the Power of STEM," is designed to support science education in North Carolina's public schools. The online grants process will be administered by the North Carolina Community Foundation.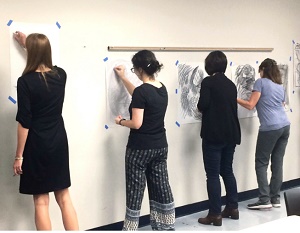 The Mint Museum released their January 2017 programming schedule including adult studio for Still Life Drawing.
The Volunteer Center of Greensboro is looking for volunteers for multiple projects across the Greensboro area.
The First Annual RDU Non-Profit Expo will take place on January 10th at the Student Talley Center at North Carolina State University.
United Arts Council will hold a State of Arts & Culture in Wake County Meeting on January 10th at the North Carolina Museum of Art.
Make-A-Wish Eastern North Carolina launched its new Young Professionals program to engage dynamic individuals who are passionate about granting wishes to local children with life-threatening medical conditions. The first Young Professionals meeting will take place on January 19th at the chapter's office in Morrisville.
The Art of Giving has chosen "Advancing Opportunities for Women and Girls" as its focus area for its 2017 grant cycle, providing funding of up to $20,000 for operational support. 501(c)(3) nonprofits providing services in Wake, Durham, Orange and/or Chatham Counties to women and/or girls around the 2017 focus area are invited to apply. The deadline for applications is March 1.
SHIFT NC is accepting applications for presenters at the 2017 Annual Conference on Adolescent Sexual Health May 24-26 in Greensboro. This year's theme is Superheroes Activate: Uniting Our Powers for Impact.
Triad Health Project will partner with Natty Greene's Brewing Company for their next Good Works Wednesday event on January 11. A portion of proceeds that day will go to support the life-saving work of the Triad Health Project.
---
If you are interested in having your organization's news announced in the next News Bits, please send announcements or press releases to news@philanthropyjournal.com.