News about grants, gifts
Allegra Marketing Print Mail is sponsoring the FootPRINT Fund initiative, an annual program that provides free marketing and printings services to eligible nonprofits. Nineteen organizations across North Carolina were each awarded $1,000 worth of services to help them "leave a footprint" in the communities they serve in 2018. The awards can be put toward graphic design services, print materials, signs or banners, promotional products or web projects.
The Will & Deni McIntyre Foundation was awarded a $15,000 grant from the Perry N. Rudnick Endowment Fund of the Community Foundation of Henderson County to help fund the third season of David Holt's State of Music, an Emmy-nominated, public television series distributed nationally by PBS.
The Charlotte Mecklenburg Community Foundation (CMCF) recently granted $460,010 to 28 local nonprofits. A portion of the grants, $310,000, was part of CMCF's newly launched Family Stability grantmaking program, designed to bring about positive change and reduce intergenerational poverty. The remaining funds, $150,010, were granted to projects that foster social capital.
The Fourth Annual Triangle Oktoberfest at Cary's Booth Amphitheatre raised $14,000 for the event's designated charity partner: The Leukemia & Lymphoma Society: North Carolina Chapter. This two-day event is the largest Oktoberfest in Central North Carolina and is sponsored by the Apex Sunrise and Cary MacGregor rotary clubs.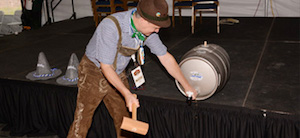 UNCG University Libraries has been awarded a National Endowment for the Humanities Common Heritage Grant to document the LGBTQ+ history in North Carolina's Piedmont Triad region. The grant will enable University Libraries to collaborate with Guilford Green Foundation to organize outreach opportunities for the LGBTQ+ community where participants can submit personal items for digitization and description, creating digital content chronicling the history of the population.
News about people, groups
The Me Fine Foundation will begin providing financial and emotional support to parents and caregivers whose children are receiving critical medical treatment at WakeMed Children's Hospital. Me Fine currently serves the populations of Duke and UNC Children's Hospitals and will add WakeMed in 2018, a move that marks the first expansion of services for the non-profit since it's founding in 2004.
The Greensboro Farmers Curb Market has announced its upcoming 2018 calendar, including events, cooking demonstrations and music.
Each month, the market will offer local food cooking demonstrations and tasting events to highlight seasonal ingredients available in the market.
Activate Good is presenting Headshots and Hops on January 18th from 5:30 to 9:00 pm. Millenium Planning Group will be providing professional headshots and pints of beer at Loading Dock Raleigh . Donations of any amount graciously accepted and will benefit Activate Good. Space is limited and pre-registration is required.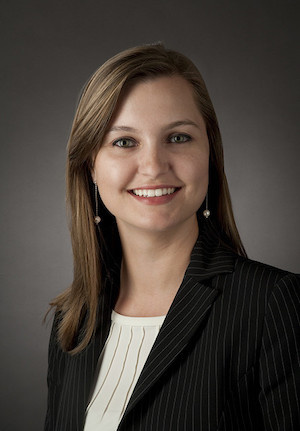 Natalie C.W. Smith has been named a senior accountant in the finance department at The Duke Endowment. Smith, a Certified Public Accountant, joined the Endowment in 2006. She holds a Master of Accountancy from UNC Charlotte, where she also earned her bachelor's and master's degrees in history. Smith previously served at the Endowment as a financial and program analyst.
38 individuals sought respite from the overnight cold during the Durham Rescue Mission's Operation RESCUE: Warm Shelter. In all, 475 men, women, and children were safe from the bitter elements including 39 sleeping on mats. Operation RESCUE: Warm Shelter will continue nightly as long as overnight lows continue to dip below freezing.
News about opportunities, initiatives
YNPN Triangle NC is seeking inspiring breakout session presenters for their fourth annual #NonprofitSTRONG Summit on May 18th, 2018, at the McKimmon Conference and Training Center in Raleigh. The summit will bring together over 200 nonprofit professionals for a full day of idea sharing, best practices and networking. The deadline to submit breakout session proposals is Monday, January 15th.
---
If you are interested in having your organization's news announced in the next News Bits, please send announcements or press releases to news@philanthropyjournal.com.