News about grants, gifts
The Association for Enterprise Opportunity received a grant from the W.K. Kellogg Foundation in the amount of $1,150,000. The grant will be used to develop and launch fresh solutions that include new programs, products, services and delivery models designed to simultaneously address the three most prohibitive barriers faced by Black business owners.
Jupiter Medical Center Foundation received a $1 million gift from Admirals Cove Foundation. The gift will go toward the landmark $50 million Anderson Family Cancer Institute, where patients will have direct access to the science-driven diagnostics and therapies found at the nation's most renowned health care institutions in one state-of-the-art facility.
Vandana Gopikumar, PhD, Co-Founder of The Banyan and The Banyan Academy of Leadership in Mental Health, will receive the 2018 Penn Nursing Renfield Foundation Award for Global Women's Health for her work in helping women with mental health problems in India. Gopikumar will receive the award – which comes with a $100,000 cash prize – during an event at the University of Pennsylvania on March 21st.
Jeff Bezos, the CEO of Amazon and owner of The Washington Post, donated $250,000 to the News Literacy Project.
The Women's Board of Barrow Neurological Foundation raised $3 million for Barrow Neurological Institute through the 2018 Barrow Grand Ball. Held on January 20 at the Arizona Biltmore, and co-chaired by Jan Cacheris and Carrie Hall, the Ball celebrated the philanthropic achievements of the Women's Board.
The recent campaign to honor 30-year Pitt Business Professor Bob Atkin through the Robert S. Atkin Endowed Fund was so successful that it surpassed its original goal ($10,000) not once, but twice, raising a total of more than $21,000 to date.
CiviCore has partnered with with the Communities Foundation of Texas to power the nation's largest Gives Day. North Texas Giving Day has become the leading day of giving in the country, raising over $39 million in 2017 and nearly $200 million over the course of its 9-year history.
For the fourth year in a row, the Molalla Adult Community Center has been chosen as a recipient of a $5,000 donation from the Specialty Polymers Local Community Service Fund.
News about people, groups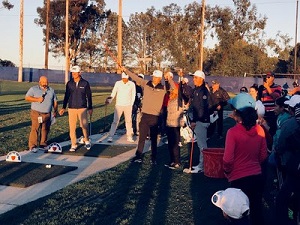 Farmers Insurance Brand Ambassador and PGA TOUR star Rickie Fowler today joined students from Champions for Youth organizations for the eighth annual Farmers Insurance Open Youth Event. From putting lessons, to target practice alongside ESPN's Michael Collins, students received first-hand instruction from great role models, on and off the golf course.
The Cleve Carney Art Gallery continues its 2017-2018 season with "Unite," featuring a new sculpture installation by Faheem Majeed, Feb. 8th-April 7th. There will be a reception Feb. 8th from 6-8 p.m. In addition, Majeed will discuss his work on Feb. 13th, from 1-1:50 p.m. as part of the Cleve Carney Art Gallery's Visiting Artist Series. Admission to the exhibition reception and discussion is free and open to the public.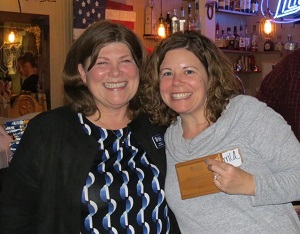 Habitat for Humanity of North Collin County held its Annual Volunteer and Staff Appreciation Dinner on Friday, January 13th, hosting over 75 people who were acknowledged for their significant hours of volunteerism and years of service to the organization. NCC Habitat had over 6,195 Volunteers work with them last year alone working over 27,000 hours. That is the equivalent of a 13 person full time work crew working 40 hours a week.
Keep America Beautiful announced the national Grand Prize Winners of its "How Will You … End Littering?" Video Contest. The 9th-10th grade category winner was Juanise Foster, a 9th grade student at Kenwood Academy High School in Chicago, Illinois, with her submission entitled, "A Bigger Problem." The 11th-12th grade category winner was Eliza Copilevitz, an 11th grade student at Clayton High School in St. Louis, Missouri, for her submission entitled, "Don't Litter – It's Our Home."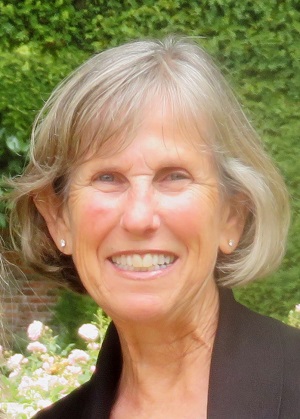 The Chester County Fund for Women and Girls (CCFWG) will honor Susan Elko, a long-time advocate for social change in Chester County, with our annual Kitchen Table Award at the CCFWG Making a Difference Luncheon on Friday, May 4th.
The Whole Child appointed Constanza Pachon as Chief Executive Officer, effective January 17th.
News about opportunities, initiatives
The Congressional Black Caucus Foundation will hold the 9th Annual Avoice Heritage Celebration entitled, "Black Veterans on the Front Lines of History" in Washington, D.C. on Tuesday, February 13th, from 6:00 p.m. to 8:30 p.m. at the Naval Heritage Center.
The program will pay homage to leaders and elected officials who have either served in the military or have demonstrated support and commitment to advancing the rights and benefits of black veterans.
The Undies Project will hold Mardi "Bra" in Darien, Greenwich, Stamford, Norwalk and Wesport Conneticut from January 29th to February 13th. Bras can be dropped off in donation bins provided at participating local businesses. For a full list of drop off sites please visit www.theundiesproject.org.
The Giving Back Fund will hold its ninth annual Big Game Big Give fundraising event at the home of Angie and Tom Wicka in
Edina, Minnesota on February 3rd. The event expects to raise more than $1M for local and national charities, and will be hosted by award-winning actor, singer, songwriter and comedian,
Jamie Foxx.
Big Green will expand to Metro Detroit to build Learning Gardens in 100 local schools giving tens of thousands of kids a beautiful outdoor space and real food literacy programs.
---
If you are interested in having your organization's news announced in the next News Bits, please send announcements or press releases to news@philanthropyjournal.com.