News about grants, gifts
The North Carolina Humanities Council has been awarded a $35,000 grant through the Andrew W. Mellon Foundation for its yearlong initiative, Journalism and Media Literacy: Fostering Informed Citizens.
The Duplin County Community Foundation received $2,500 from the North Carolina Community Foundation Disaster Relief Fund, which will be directed to Duplin Christian Outreach Ministries and East Duplin Christian Outreach to support the unmet needs of Hurricane Matthew victims.
The North Carolina Bar Foundation
(NCBF) has received its largest gift ever as the result of planned gifts totaling nearly $1 million from the late Charles D. Dixon. The funds have been designated to the NCBF Endowment's Legal Aid of North Carolina Fund, which Dixon helped launch in 2007 with a lead gift of $100,000.
News about people, groups
Greg Lindberg will serve as a Signature Sponsor of the North Carolina Legislative Black Caucus Foundation for the next five years. Lindberg's support will help the Foundation carry on its mission to make college more affordable for students attending HBCUs, ease student debt, and create opportunities for students to thrive in and empower their communities.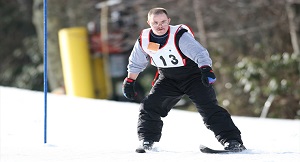 Special Olympics North Carolina has selected 61 athletes and Unified Partners, 19 coaches and six delegation support personnel to represent the state at the 2018 Special Olympics USA Games. Special Olympics Team NC will compete in 11 sports at the Special Olympics USA Games in Seattle, Washington, July 1st-6th.
Driven by a 2017 resolution to "do something better," wildlife photographer and outdoors columnist William Howard set off to capture images of the country's National Parks. The results of the Wilson, N.C. native's year-long quest are featured in "Acadia, The Badlands and Other National Parks," on exhibit at the North Carolina Museum of Natural Sciences' Nature Art Gallery Feb. 2nd-25th.
The American Heart Association (AHA) proudly announces Chiesi, a Cary-based specialty pharmaceutical company, as the first Life is Why sponsor in the Triangle. The market-wide sponsorship, the first of its kind in the eastern portion of North Carolina, joins Chiesi with the AHA to support research, education campaigns and awareness activities in the region.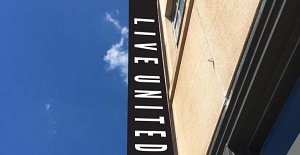 United Way of Alamance County has moved to 220 E Front St. in downtown Burlington.
GreenHill and Hidell Brooks Galleries will present new work by Selena Beaudry and Sarah Helser at GreenHill in the InFocus Gallery from February 2nd to April 5th. The opening reception will be Friday, February 2nd from 6-9PM. This show is free to view and open to the public. All artworks are available for purchase.
Scott Puritz has been named Chair of the North Carolina Outward Bound School's Investment Committee. He assumes the role after serving on the North Carolina Outward Bound School Board of Directors for the past 14 years.
News about opportunities, initiatives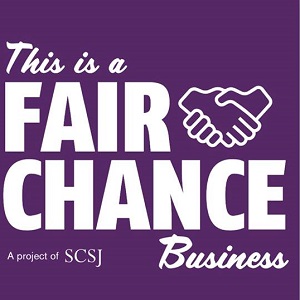 The Southern Coalition for Social Justice will hold its inaugural Fair Chance Business Lunch & Learn on Tuesday, January 30 from 12-1 PM at HQ Raleigh's Cannon Room. Community organizers will be sharing best practices for hiring people with criminal records as well as highlighting the impact of fair chance hiring.
The North Carolina Museum of Natural Sciences will host Astronomy Days on Saturday, January 27, 9 a.m.–5 p.m. and Sunday, January 28, noon–5 p.m. This free event will feature telescope crafts, solar observing, rocket launches and special guest NASA Astronaut Lee Morin,who will discuss his work on the International Space Station as part of this year's event theme: Space Telescopes and Missions.
Burning Coal Theatre Company will present Hamiltunes, a karaoke presentation of Lin-Manuel Miranda's amazing musical Hamilton. Performances will take place May 11th, 12th, 17th and 18th at 7:00 pm at Burning Coal, 224 Polk Street in Raleigh.
The 4th annual US Open Fat Bike Beach Championship will be held March 16-18, 2018, in Wrightsville Beach. The event will benefit the Wrightsville Beach Foundation, a nonprofit organization dedicated to improving public parks and amenities for residents and the island's hundreds of thousands of visitors each year.
The North Carolina Technology Association launched a new monthly snapshot of available IT positions in the state, broken down in several ways (top ten listings by MSA, job type, skillset, and employers). This monthly Tech Talent Trends Alert, sponsored by Greene Resources, will be released in the latter half of each month with a snapshot of the previous month (as well as a rolling twelve-month chart of total IT job openings such that trends can be observed).
Hospice and Palliative Care of Greensboro (HPCG) will hold the 11th annual Corks for Kids Path fundraiser on Friday, February 23 at the Cadillac Service Garage in Greensboro. This wine-tasting event benefits Kids Path, an HPCG program supporting seriously ill and grieving children.
The North Carolina Arts Council invites artists in North Carolina to apply for the Mary B. Regan Community Artist Residency, a $12,500 grant designed to support innovative art projects that impact communities. The funds will support the selected artist's planning and implementation costs related to the proposed project. The deadline to apply is Thursday, March 15th.
Triangle North Healthcare Foundation invites area nonprofit leaders to sign up for the Nonprofit Leadership Program coming soon to Vance Granville Community College in Henderson. Triangle North Healthcare Foundation and Vance Granville Community College's Small Business Center have partnered to develop a leadership development program that will provide essential management skills for new nonprofit leaders.
---
If you are interested in having your organization's news announced in the next News Bits, please send announcements or press releases to news@philanthropyjournal.com.