News about grants, gifts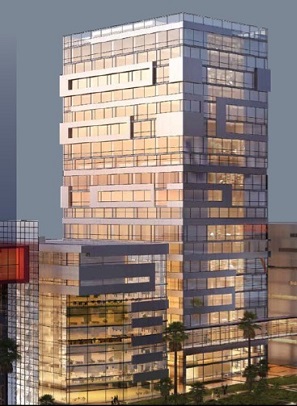 The Leona M. and Harry B. Helmsley Charitable Trust awarded an $18 million grant for the construction of the Helmsley Health Discovery Tower on the University of Haifa Rambam campus in Haifa, Israel.
The Blavatnik Family Foundation and the New York Academy of Sciences awarded £350,000 to nine researchers in the inaugural 2018 Blavatnik Awards for Young Scientists in the United Kingdom. The Blavatnik Awards in the UK are the largest unrestricted cash prizes available exclusively to young scientists in the UK.
News about people, groups
His Royal Highness Prince Henry of Wales has formally joined African Parks as their President. In this position Prince Harry will be working with African Parks in various capacities to further their mission in managing national parks on behalf of governments, and to advance wildlife conservation across Africa and around the globe.
The Australian Wildlife Conservancy now manages 4.65 million hectares (11.5 million acres) across Australia, making it the largest private (non-profit) owner of land for conservation in the world.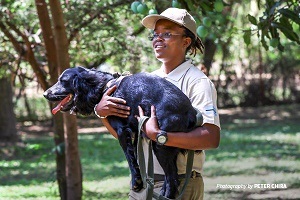 Botswana's Department of Wildlife and National Parks graduated 15 rangers from African Wildlife Foundation's Canines for Conservation program. The new canine handlers and 10 ivory detection dogs will be deployed to strategic airports, roads, and border crossings to stop the trafficking of illegal wildlife products through Botswana.
Cobus de Swardt stepped down as Transparency International's Managing Director of the International Secretariat at the end of 2017.
Coast Protein Inc. joined 1% for the Planet, pledging to donate 1% of annual sales to support nonprofit organizations focused on the environment.
Doctors Without Borders/Médecins Sans Frontières filed a patent challenge in China to block Gilead's patent application for the combination of two key oral hepatitis C medicines, sofosbuvir and velpatasvir. Rejecting Gilead's patent on this combination would pave the way for more affordable generic versions that millions of people need in China and around the world.
German Bundesliga youth team player and Sonova brand ambassador Simon Ollert visited the Hear the World Foundation's aid project and the ABC Hearing Clinic in Lilongwe, Malawi on January 10 and 11. Simon Ollert, who himself is affected by profound hearing loss, met children with hearing loss, along with their parents, at an event aimed at helping children with hearing loss make progress in their personal development and encourage them to have the self-confidence to follow their own path in life.
News about opportunities, initiatives
The Jewish Funders Network 2018 International Conference will take place March 11-15 in Tel Aviv, Israel.
Tickets are now on sale for Twist Out Cancer's Brushes with Cancer Exhibition and Gala. The event will take place 8 p.m. on Tuesday, March 13, at Beit Andromeda in Tel Aviv – Yafo.
The Unmentionables Resource Center opened on January 13, 2018 in Athens, Greece with the aim of providing a safe place for refugees to receive intimate health classes and services, as well as a free "shop" where they can pick up products needed to preserve their human dignity and meet their intimate hygiene needs.
For the second consecutive year, Polar Ice Vodka is partnering with Polar Bears International to raise awareness about the dangers affecting the habitats of the polar bear. Their Limited Edition "Bear-less" Bottles will have informational neck-tags about the cause, as well as a variety of ways consumers can take action to help.
---
If you are interested in having your organization's news announced in the next News Bits, please send announcements or press releases to news@philanthropyjournal.com.