News about grants, gifts
Providence Day School in Charlotte completed its largest and most comprehensive capital campaign in the school's nearly 50-year history tallying $27.8 million and creating the Downing/Williams Endowed Chair position, which recognizes teaching excellence.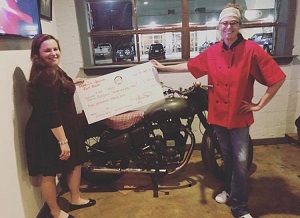 Mari's Hella Fat Food made a donation of $535 to ENC Stop Human Trafficking as a part of its quarterly give-back initiative. Each quarter Mari's Hella Fat Food chooses a non-profit to donate 20 percent of its profits and ENC Stop Human Trafficking was chosen for the final quarter of 2018.
The Isabella Santos Foundation completed its $1 million commitment to build the treatment room for children with neuroblastoma at Atrium Health's Levine Children's Hospital. Additional funds were supplied to local Charlotte organizations that support kids and families fighting pediatric cancer.
News about people, groups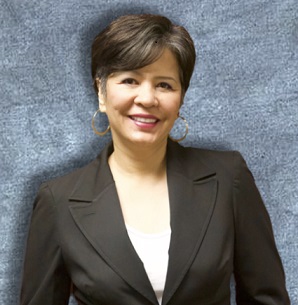 SHIFT NC (Sexual Health Initiatives for Teens) named Dana Mangum as New Chief Executive Officer. Dana will join the organization on February 11th after five years leading the NC Coalition Against Domestic Violence.
The Youth Justice Project of the Southern Coalition for Social Justice released the 2019 Annual Racial Equity Report Cards. This year's report reveals significant racial disproportionality across the state and in most individual school districts.
NC Harm Reduction Coalition distributed 100,000th overdose prevention kit in North Carolina. The kits contain naloxone, a medicine that reverses drug overdose from prescription pain relievers and illicit opiates
News about opportunities, initiatives
Thread Capital, a nonprofit subsidiary of the NC Rural Center, launched its second disaster recovery loan program for North Carolina small businesses affected by Hurricane Florence. Owners of small businesses with at least one employee, including the owner, that have been impacted by Hurricane Florence can apply for loans up to $250,000. Loans can be made for a period of up to ten years. Eligible businesses must demonstrate economic or physical damage as a result of the hurricane. Businesses may apply for the Resilient Recovery Loan.
United Arts Council of Raleigh is hosting the 9th Annual State of Arts and Culture in Wake County on Wednesday, January 29th at 4 pm at the North Carolina Museum of History. The event is free and open to the public with a reception afterward.
Triangle Arts Community is kicking off their 5th annual SMASH!, a new year party for the Triangle's artists and art professionals, on January 30th. Event is free. Noshes and beverages included. RSVP here.
"The Secrets on How to Engage Milennials in the World of Philanthropy" is the theme at the AFP NC Triad Chapter monthly meeting on Tuesday, January 29th at 11:30 a.m. to 1:00 p.m. at the Paul J. Ciener Botanical Garden in Kernersville. Registration is open.
The African American Community Foundation will hold a complimentary Grant Writing Basics workshop on February 6th from 9 a.m. to noon at Friendship Missionary Baptist Church in Charlotte. New grant writers are encouraged to attend and organizations that plan to apply for a grant from the African American Community Foundation must attend the workshop. The workshop is free and lunch is provided. Register here.
The ADP NC Triad Chapter and Guildford Nonprofit Consortium are offering a joint webinar, Five Donor Love Languages, on Thursday, February 14th in Greensboro. Morning and afternoon sessions are offered for participants to learn how to create donor cultivation and stewardship and engage executives and board members. Registration deadline is Monday, February 11th. Register here.
WomenNC will celebrate International Women's Day along with their 10th anniversary at WomenNC's Annual Local-to-Global Forum on February 28th at One Eleven Place in Cary. Tickets include food and beverages along with entertainment and raffle prizes.
The Charlotte Post Foundation, in collaboration with the Charlotte Post Publishing Company, will host "Do or Die: The Future of Historically Black Colleges and Universities" on February 28th at the Little Rock A.M.E. Zion Community Center in Charlotte. RSVP here.
Capital Area Ride for Safety (CARS) will hold it's fourth annual CARS Ride event in Raleigh on Sunday, September 22nd. The event offers numerous riding options including road rides, greenway rides, and even virtual rides. All proceeds benefit BikeWalk NC.
---
If you are interested in having your organization's news announced in the next News Bits, please send announcements or press releases to news@philanthropyjournal.com.