News about grants, gifts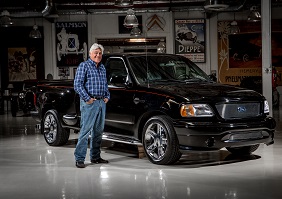 To benefit the National Multiple Sclerosis Society, Ford Motor Company and Jay Leno will team up to auction Leno's personal one-of-one 2000 Harley-Davidson F-150 at the 45th Anniversary Barrett-Jackson Scottsdale Auction on January 29th.
The Rite Aid Foundation's KidCents program made a $2 million donation to The Fred Rogers Company. The donation will be used to support production of Daniel Tiger's Neighborhood, the Emmy-nominated hit children's series that airs daily on PBS KIDS.
The New York Life Foundation has committed $1.25 million to forty-two bereavement organizations serving grieving children across the country. The grants will be given over a two year period and range from $10,000 to $100,000. This is also the fifth year the foundation has collaborated with the National Alliance for Grieving Children on the Grief Reach program.
Walt Disney Pavilion at Florida Hospital for Children received $503,000 in net proceeds from the Diamond Resorts Invitational Champion's Gala and auction at Mystic Dunes Resort & Golf Club in Celebration, Florida on January 16th.
On January 20th, AvalonBay Communities, Inc. announced its philanthropic plans for 2016, including its second contribution of $250,000 towards its four-year $1 million commitment to the American Red Cross to support its mission as a National Disaster Responder. The company also plans to contribute another $1.3 million in cash and in-kind support to further the missions of various non-profit organizations focused on providing affordable housing.
Ameren Illinois contributed $80,000 to help local food pantries feed those in need throughout central and southern Illinois. Grants of $10,000 were provided to eight local organizations to help replenish food supplies.
Support the Enlisted Project received a charitable donation of 25 wheel chairs from Farmers Insurance®, The Century Club of San Diego, and The PGA TOUR, with the help of last year's champion, Jason Day, on January 18th.
News about people, groups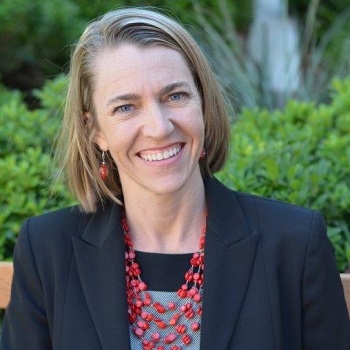 Rani Snyder, MPA, will join The John A. Hartford Foundation as its new Program Director in March.
The Chester County Fund for Women and Girls will be presented the 2015 Mosteller Community Service Award by the Greater West Chester Chamber of Commerce, on February 2nd, for its long term commitment to meeting the challenges confronting women and girls and its ongoing dedication to identifying and addressing those needs.

Valentine Kang Gelman has been appointed senior vice president of advancement for Los Angeles' The Music Center.
STAND and One Billion Acts of Peace announced their new partnership on January 19th. Each STAND (an awareness or fundraising campaign) on the STAND platform will now also be a documented Act of Peace.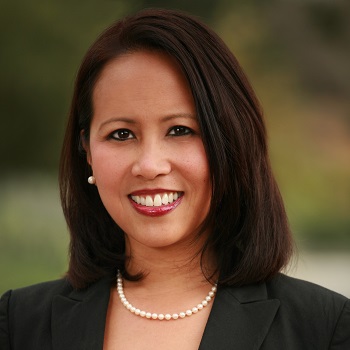 The Pacific Asian Consortium in Employment (PACE) has hired Rachelle Pastor Arizmendi to its Executive Team as the new Vice-President and Chief Operating Officer. She returns to PACE having previously served as the Director of PACE's Early Childhood Education Program.
News about opportunities, initiatives
The Krazy Kids Inflatable Fun Run will be coming to 30+ cities as part of an inaugural national tour in 2016. Each Fun Run event will give back to charity, designating a portion of the proceeds from each race to The American Cancer Society to benefit their "Relay For Life" movement.
The U.S. Conference of Mayors (USCM) and Wells Fargo are now accepting nominations for the 2016 CommunityWINS℠ grant program, aimed at accelerating neighborhood revitalization, economic development, and job creation in municipalities across the country. The USCM will administer grant funds to eligible nonprofits in six cities.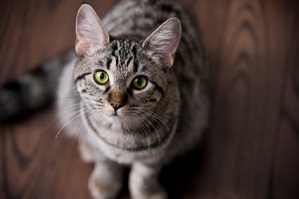 Gifford Cat Shelter will host A FELINE AFFAIR 2016 BENEFIT GALA & AUCTION in Chestnut Hill, MA on Saturday, March 12th. The evening will have gaming tables, music and entertainment, a Cutest Pet Contest, hors d'oeuvres, cocktails, and wine tasting.
Miss Major Jay Toole Giving Circle's fabulous quilting night for those who can sew or want to learn how to sew and/or write will be held on January 26th and February 11th in New York, NY.
The National Association for the Advancement of Colored People and the National Head Start Association have announced a historic joint initiative aimed at empowering the country's most vulnerable families by facilitating voter registration, health care enrollment, and fair housing advocacy at Head Start centers across the county.
Variety The Children's Charity of Southern Nevada will host the best Oscar Viewing party in town, "Variety Salutes Hollywood," on February 28th at The Palms. All proceeds will benefit the organization as they partner with the city of Las Vegas to make the Jaycee Community Park at Eastern and St. Louis universally accessible to all children in the Las Vegas valley.
My Name is Peace has announced their next step in the organization's development, which is to raise $10 million dollars toward the creation of an army of Global Peace Ambassadors. These individuals will receive specialized training on conflict resolution, activism, and community service; and will receive grants to help them implement and train others in their communities.
---
If you are interested in having your organization's news announced in the next News Bits, please send announcements or press releases to news@philanthropyjournal.com.