News about grants, gifts
In December 2015, the Global Endowment Management Foundation granted $10,000 to Heart Math Tutoring, a nonprofit group dedicated to helping students in high-poverty concentration schools develop math skills and academic confidence. The grant will support the Westerly Hills Academy's program site in 2016 and 2017.
News about people, groups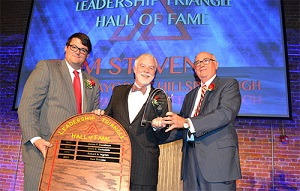 At the 2015 Leadership Triangle Awards Gala, presented by the Carolina Hurricanes, Mayor Tom Stevens received the 2015 Leadership Triangle Hall of Fame Award. The gala's theme was "Access."
On Januaray 20th, the Greater Raleigh Chamber of Commerce hosted a "Disruptive Technology and the Future of Business" event, where industry experts shared how disruptive technologies are affecting current and future businesses models.
On January 23rd, UNC Charlotte, International House, Catholic Charities, and Latin American Coalition held an "Immigrant and First Generation College Information Session" for immigrant and first generation high school students and parents. The information session covered the college application and financial aid processes, and featured a panel of current first generation and immigrant college students.
Chef D'Arcy Letourneau visited the Durham Rescue Mission and worked with Food Service Director Carla Peake on how to improve the cost of food services and serve appetite-pleasing meals at the Durham Rescue Mission, on January 18th.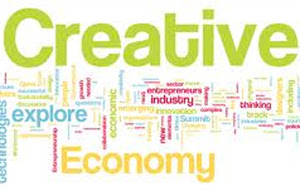 The North Carolina Arts Council will participate in a national research study, "Arts & Economic Prosperity 5," to measure the economic impact of nonprofit arts organizations and their audiences. The study is being conducted by Americans for the Arts.
On January 21st, The Mint Museum Uptown hosted "An Evening of Argentinian Tango and Spanish Rhythms" as part of its Latin Music Concert Series, which seeks to showcase different rhythms from Latin America and highlight the talents of local musicians from the Latin American community.
On January 18th, Band Together NC, a Triangle-based organization that uses live music as a platform for social change, announced the addition of two new members to its advisory board.
Stephanie Sanders of Poyner Spruill LLP and Jason Brodmerkel of Elliott Davis Decosimo joined the existing advisory board of 45 business and community leaders.
On January 19th, the Barnabas Network, a local nonprofit furniture bank that provides household furnishings to local families in need, announced the addition of four new members to its Board of Directors, including Lindsay Burkart, Ruth Edwards, Henry May, and Chuck Wallington.
At the N.C. Museum of History, on January 20th, Susan W. Kluttz, Secretary of N.C. Department of Natural and Cultural Resources, announced the lineup of theatre companies and the Shakespeare play that each company will present in the Shakespeare Marathon: 38 Plays in 5 Days.
On January 21st, Activate Good partnered with Parks and Rec to undertake a planting, maintenance, and clean up project for the nonprofit's adopted park, Compiegne Park.
News about opportunities, initiatives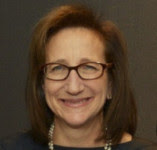 On January 27th, Julie Sandorf, president of the Charles H. Revson Foundation, will discuss her foundation's quest to rescue libraries from indifference, disinvestment, and neglect. The lecture is one of The Foundation Impact Research Group seminars.
A community planning meeting to discuss the re-opening of the YWCA Raleigh-Durham will take place at 6:30 pm on Friday, February 5th at the old YWCA building at 554 E. Hargett Street, Raleigh. For more information, please email Olivia Mudd at oliviamudd@hotmail.com.
The Association of Fundraising Professionals NC Triad Chapter will host "Philanthropy Forecast 2016" on January 26th. Allan Burrows, president, and Clare Jordan, Director of Marketing and Philanthropic Engagement, of Capital Development Services will discuss their expectations for philanthropy in 2016 and share thoughts on how nonprofits might consider shaping plans for the coming year.
On Friday, March 18th, at the Shore Grief Center's Comfort Food Cook Off III, a large assortment of local chefs will provide their favorite comfort foods for guests. There will be a Silent Auction and raffle prizes, as another way to support The Shore's grief awareness programs and to help those who are grieving.
The North Carolina Planned Giving Council will host What Every Gift Planner Should Know in 2016 on Wednesday, February 10th from 9:30 AM – 3:00 PM at the North Carolina Museum of Art in Raleigh.
On Saturday, March 15th, at The Haw River Ballroom, Culture Mill will present world-renowned violinist and Chapel Hill native Jennifer Curtis, who will pay homage to the Romanian icon George Enescu in a mirror reflection of his work. The evening will also feature pianist Clara Yang and showcase a performance by Curtis's latest hometown band.
The Genesis United Methodist Church will host a fundraiser for Dorcas Ministries. The fundraiser, a race-walk called the Purple Cloth K, will be held on Saturday, May 7th.
On January 28th, at the Sheraton Greensboro Hotel at Four Seasons, ArtsGreensboro will unveil the 2016 O. Henry Award Winner and celebrate her exceptional impact on Greensboro and its arts community.
---
If you are interested in having your organization's news announced in the next News Bits, please send announcements or press releases to news@philanthropyjournal.com.