News about grants, gifts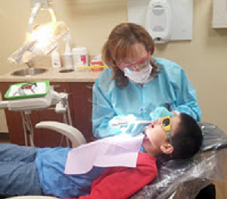 The Golden LEAF Foundation awarded $200,000 to the High Country Community Health of Avery County, funding the health center's renovation of space to create a dental office and expand the services it offers. The grant also enabled the center to acquire and grow a local, primary care practice that was reducing its staff and services.
News about people, groups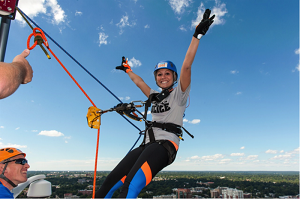 Over the Edge, a fundraiser for Special Olympics North Carolina, provided high-flying descents from Charlotte's Hyatt House Center City on November 14th, and Raleigh's Wells Fargo's Capitol Center on October 2nd and 3rd. More than 300 people rappelled two high-rise landmarks while raising $177,000 to help others.
On January 11th, in honor of the National Day of Human Trafficking Awareness, Partners Against Human Trafficking in NC (PATH NC) hosted a press conference at The Salvation Army of Wake County, where PATH NC acknowledged the people and organizations working towards eradicating the issue of human trafficking.
Cone Health Medical Group HeartCare and the American Heart Association are proud to announce the finalists for the 2nd Annual LeBauerVisionary Award. The finalists are James Allred, MD – Electrophysiologist at Cone Health Medical Group HeartCare; Daniel R. Bensimhon, MD – Cardiologist at Cone Health Medical Group HeartCare; Peter Van Trigt, MD – Cardiothoracic Surgeon for Cone Health Medical Group – Triad Cardiac and Thoracic Surgeons; and Clarence Owen, MD – Cardiothoracic Surgeon for Cone Health Medical Group – Triad Cardiac and Thoracic Surgeons.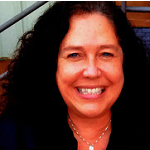 On January 16th, the United Arts Council of Raleigh and Wake County held the 6th Annual State of Arts and Culture in Wake County, where the council presented new arts and cultural data, information on upcoming arts events, and the 2016 Piedmont Laureate, mystery fiction writer Katy Munger.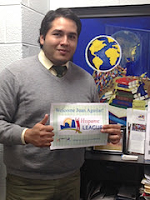 The Hispanic League has appointed Juan Aguilar as its Program Coordinator. Juan, who officially began his post on January the 11th, formerly served as Office Manager at the Simon Green Atkins Community Development Corporation.
On December 5th, employees from Citrix and Smith Anderson united in a day of service benefiting the Boys & Girls Clubs serving Wake County. Nearly 60 volunteers came together for a day of service with the help of Activate Good, a nonprofit that connects individuals, groups, and companies to volunteer needs with local charities.
News about opportunities, initiatives
For Black History Month in February, the N.C. Museum of History in Raleigh will offer six related programs, including a film screening and discussion of "Pardons of Innocence: The Wilmington Ten," a one-hour jam session with Kinston native Melvin Parker, and a film screening of "Rosenwald," followed by a discussion with alumni from some Triangle-area Rosenwald schools.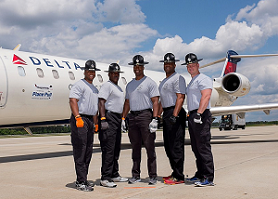 On April 30th, the North Carolina Highway Patrol Smokey Bears will defend their overall championship title at the 16th annual Plane Pull® for Special Olympics NC. In the Plane Pull®, teams will compete for the fastest time pulling a 130,000-pound jet 25-feet on the UPS tarmac at Raleigh-Durham International Airport.
On January 26th, the Community Blood Center of the Carolinas and Jenkins Elementary will team up to host a community blood drive in honor of teacher Emily LaFontaine and student Jake Leatherman, who both have leukemia and have received blood products as part of their treatment.
You Call This Yoga, a nonprofit organization that helps the physically challenged and underserved improve their lives with yoga, will provide free yoga and meditation classes at all skill levels to military personnel and their families. Beginning January 24th, the free classes will be taught at One Heart Yoga.

On February 12th, the Joel Lane Museum House will present a talk on "The Inimitable Winston Churchill" by Elliot Engel.
On May 6th, nine new members will be enshrined into The North Carolina Sports Hall of Fame during the 53rd annual induction banquet at the Raleigh Convention Center. The inductees will include Rod Brind'Amour, Eric "Sleepy" Floyd, David Fox, James "Rabbit" Fulghum, Antawn Jamison, Haywood Jeffires, Freddy Johnson, Ray Price, and Susan Yow.
Passage Home, a nonprofit fighting poverty and homelessness in Wake County, will host a career fair on February 18th. Other local nonprofits, including NCWorks, Dress for Success, and StepUp Ministry, will partner with Passage Home to help connect area job seekers with employment.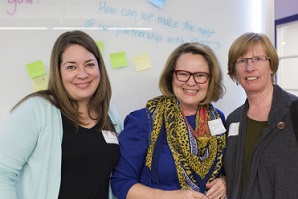 On January 27th, Triangle ArtWorks is holding an event to celebrate their first five years of creating a centerpoint for the Triangle's arts community. Attendees will learn about what Triangle ArtWorks has planned for the new year and have the opportunity to connect with people and resources.
On Feburary 25th, WomenNC will host the WomenNC Annual Local-to-Global Forum, which will feature keynote speaker Wake County commissioner Caroline Sullivan, presentations from 2016 Fellows on various gender equality topics, and information on WomenNC's advocacy work.
On January 26th, 24 Hours of Booty is kicking off its 15th year with a celebration and pre-registration party, which will feature a short program with a special guest speaker and Kristen Miranda of WBTV.
SHIFT NC is holding its annual forum, which discusses the latest news in adolescent sexual health and how local communities are using the best practices and strategies to meet the needs of youth. The theme of the event, held on January 26th, will be "Statewide Vision, Local Impact."
---
If you are interested in having your organization's news announced in the next News Bits, please send announcements or press releases to news@philanthropyjournal.com.