News about grants, gifts
The Chris Long Foundation's Pledge 10 for Tomorrow campaign raised over $1.75 million for organizations dedicated to promoting educational equity and opportunity in St. Louis, Boston and Philadelphia.
During the 75th Golden Globe Awards, the Hollywood Foreign Press Association announced $2 million in grants to the International Consortium of Investigative Journalists and the Committee To Protect Journalists.
Wines 'Til Sold Out will award scholarships of $5,000 each to five students in 2018.
Penny and Bill George and the George Family Foundation will make a combined $2.5 million gift to support an innovative wellbeing center at the new YMCA at Gaviidae. The center in downtown Minneapolis will be the first of its kind to be offered at any Y location in the United States.
News about people, groups
Data Center Inc. was featured in a recent Banking Exchange magazine article on the outlook for core banking technologies in 2018 and beyond.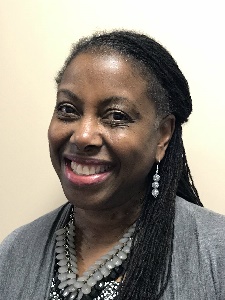 Rainbow Village has named Melanie Conner as its new CEO.
Bloomerang agreed to sponsor the Clairity Click-it this year to continue to make it a free resource for 2018.
Twenty nonprofit arts education organizations from fourteen states were selected on January 5th to participate in the National Guild for Community Arts Education's Catalyzing Creative Aging Program.
Mercy Corps kicked off their year by sharing "10 photos that moved us in 2017."
On January 8th, NYU School of Professional Studies George H. Heyman, Jr. Program for Philanthropy and Fundraising hosted a Career Advancement Information Session.
The Alaska Community Foundation has selected Baird as its new investment consultant to advise on its $76 million investment portfolio.
The Art of Elysium kicked off Golden Globes weekend by holding their 11th Annual Black Tie celebration, "Heaven," on Saturday, January 6th at The Historic Barker Hangar in Santa Monica.
The NorcalMLK Foundation and the Fine Arts Museums of San Francisco presented Martin Luther King Jr. Day of Revelations at de Young Museum on January 13th.
News about opportunities, initiatives
National Geographic, the National Audubon Society, the Cornell Lab of Ornithology and BirdLife International will join forces with more than 100 other organizations and millions of people around the world to celebrate 2018 as the "Year of the Bird," in honor of 2018 marking the centennial of the Migratory Bird Treaty Act.
The Women's Alliance for Knowledge Exchange will host the inaugural Tech2Empower USA program January 29 – February 2, 2018 in San Francisco, CA. Over 50 women's rights leaders from 20 states across the US will come to Silicon Valley as part of the program.
Filmmaker Johnny Hickey and the Boston Institute for Nonprofit Journalism have launched F.I.G.H.T. (Film Intervening Getting High Team) Opiates, a nonprofit program dedicated to serving as a vehicle for troubled adolescents and adults who have been directly affected by drug abuse.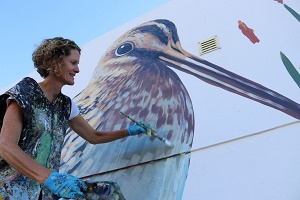 Choki captured a short documentary for all to experience via YouTube. The documentary features Choki's journey to set out to help the world from the island of Flores.
A new intensive program at Santa Clara University's Markkula Center for Applied Ethics, focused exclusively on ethical, legal, and "best practices" issues for nonprofits will take place on January 19th.
Vans invites high school art students nationwide to participate in the ninth year of Vans Custom Culture, an art competition built to inspire creativity and show support for art programs in schools. Vans Custom Culture was created to empower high school students to embrace their originality through art and design, as well as encourage students to pursue a career in the arts.
---
If you are interested in having your organization's news announced in the next News Bits, please send announcements or press releases to news@philanthropyjournal.com.