News about grants, gifts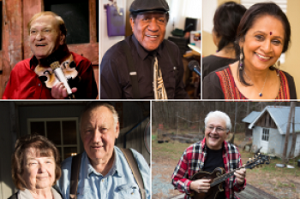 The North Carolina Arts Council's 2018 grant guidelines for nonprofit arts organizations are now available at www.NCArts.org. The deadline for submitting applications is Thursday, March 1st.
A $5 million grant from
The Duke Endowment
has established a named chair for the dean's position at Duke University's law school. The first James B. Duke and Benjamin N. Duke Dean of the School of Law will be David F. Levi, who has served as Duke Law's dean and a professor of law since 2007.
The Center for Volunteer Caregiving
will celebrate receiving the North Carolina Department of Health and Human Services' George Maddox Award at The Center's annual fundraising gala event on Friday, February 9th from 6 – 10 p.m. at N.C. State University Club in Raleigh, NC.
Durham's Partnership for Children
received 3,413 new books for young children in Durham County during the Barnes & Noble Holiday Book Drive that ran from November 1 through December 31, 2017. An additional 250 books were donated through other sources. This was the twelfth year that the Partnership has teamed up with Barnes & Noble to collect books for young children who might not otherwise have access to reading materials
Women NC
will honor Juanita Bryant's lifetime of commitment and activism in service to the advancement of women in North Carolina, the United States, and the world, with The Juanita M. Bryant Fellowship Program. The Fellowship will be announced at their ninth annual Local to Global Celebration on Thursday, March, 8th at the James B. Hunt, Jr. Library on North Carolina State University's Centennial Campus.
News about people, groups
The Me Fine Foundation has hired Katie Todd as the organization's first full-time Development Director. Katie will lead the nonprofit's fundraising activities and strive to diversify the organization's donor base. The Development Director position was created two years ago to coincide with Me Fine's continued growth, as demonstrated recently with the organization's new partnership with WakeMed Children's Hospital.
The Martin Luther King, Jr. Unity Breakfast Committee will host the 18th annual breakfast at Blue Ridge Community College on Monday, January 15th. This year's program, "Keeping the Legacy Alive," will feature keynote speaker, Valaida Fullwood, the award winning author of Giving Back: A Tribute to Generations of African American Philanthropists. Tickets are available through The Community Foundation of Henderson County.
The United Artists Council will hold State of Arts and Culture in Wake County on January 16th at 4:00 PM at The North Carolina Museum of Art. Free and open to the public, the event features Wake County arts updates, presentation of 2018 Business Support of the Arts Awards and performances by Panther Creek Jazz Combo, Knightdale High School, and the Philharmonic Association String Quartet.
News about opportunities, initiatives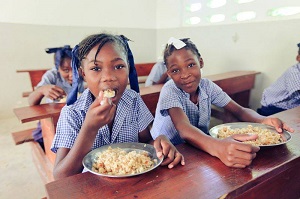 The Cary Rotary Club is holding its 15th annual Chili Dinner fund-raiser on Friday, January 26th at Kirk of Kildare Presbyterian Church, 200 High Meadow Drive in Cary. Each $8 ticket purchased will send ~19 meals internationally and $2.40 to relive hunger in our neighborhoods.
Asheville Area Habitat for Humanity is helping low-income Buncombe County homeowners live longer and better in their own homes by improving accessibility (ramps, grab bars, accessible shower/tubs), increasing safety and comfort (new windows, doors), and remediating issues that negatively affect health (water damage, inadequate heat). Habitat serves those who earn 70% or less of AMI (Area Median Income) and who meet other program qualifications.
Community Blood Center of the Carolinas is asking the community to lend a hand for patients in need. The local nonprofit blood center started off the new year with the launch of its Blood Donor Emoji campaign to petition the Unicode Consortium to create an emoji depicting the lifesaving act of blood donation.
HandsOn NWNC and BB&T are seeking volunteer projects for their 2018 Lighthouse Projects volunteer initiative. In a typical year, in Forsyth County alone, BB&T will mobilize nearly 1,500 associates who will donate more than 6,000 hours of service while completing more than 60 projects. Projects must be submitted via e-mail by Friday, January 19th by 5:00 PM to be included in the list.
Triangle Community Foundation is offering a 10-week paid summer fellowship to a current graduate student with a demonstrated interest in the social sector of the Triangle region. The Shannon St. John Fellowship will provide a valuable project-based experience working closely with the Community Engagement team. The deadline for submitting applications is January 26th.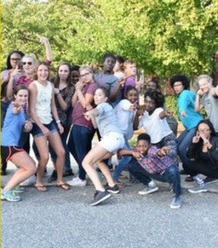 United Way of the Greater Triangle is mobilizing more than 2,500 volunteers in community service projects across Wake, Durham, Orange, and Johnston Counties for their 13th annual Martin Luther King Jr. Day of Service on Monday, January 15th.
The Teen Grantmaking Council of The Community Foundation of Greater Greensboro is accepting applications for funds for youth-led projects. The year the council will focus on projects that address discrimination emotional well-being, financial insecurity, physical/mental/emotional/substance abuse, and self-identity/body image. Applications are available through their online grant portal and are due by Monday, January 22nd at 5:00 PM.
The Institute for Emerging Issues at NC State University, in partnership with Reach Out and Read Carolinas, is launching one of the largest statewide book drives in North Carolina to foster community capacity for increased childhood reading proficiency. The book drive comes in advance of the 2018 Emerging Issues Forum, February 5-6 in Raleigh, which will address the economics of early childhood investment.
The Compass Center is seeking career counseling or human resources professionals to join their volunteer team. Volunteers will work one on one with clients with varying needs for career guidance and support.
The N.C. Department of Natural and Cultural Resources selected William J. McCrea, a veteran department employee, as the new executive director of Tryon Palace in New Bern. McCrea has been serving as interim director of Tryon Palace since March of last year.
---
If you are interested in having your organization's news announced in the next News Bits, please send announcements or press releases to news@philanthropyjournal.com.